White, With Photos!
Here's what the house looked like after they put on the wood conditioner on Thursday (taken around 5pm):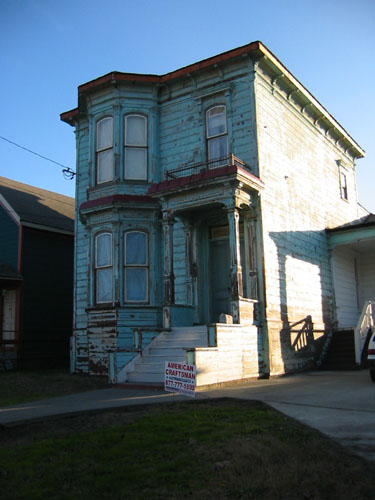 And here's what it looked like when we got home last night (except that it was dark, of course), with the first coat of primer: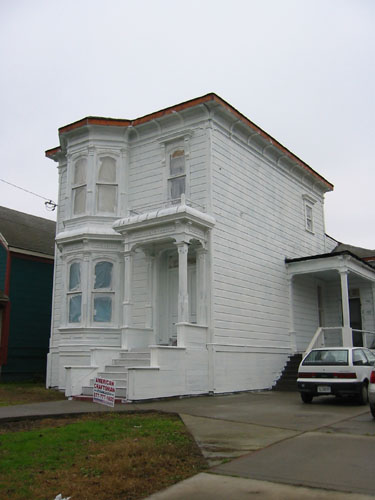 The painters will now do another round of scraping -- this coat of primer will loosen some of the remaining paint and pull it up. Then they will seal any bare wood with more wood conditioner. Then patching and filling, two more coats of primer, then paint. Just hope the weather holds enough for all this to get done. (It rained last night, which is less than ideal for newly-laid primer.)
posted by ayse on 01/24/04
Note: We're getting pummeled with spam comments, so I've turned off the ability to use any HTML or include any links for the time being. Email with any issues.