Not a Construction Zone
When Noel goes away, I try to do some project to make things kind of nice for him, like buying him Hello Kitty floormats for his car or something. This time, I decided to make the front porch look like human beings live here. A couple big pots for flowers and a doormat, but it helps a lot (more in person, but you'll have to live with the web version):
Petunias in large pots: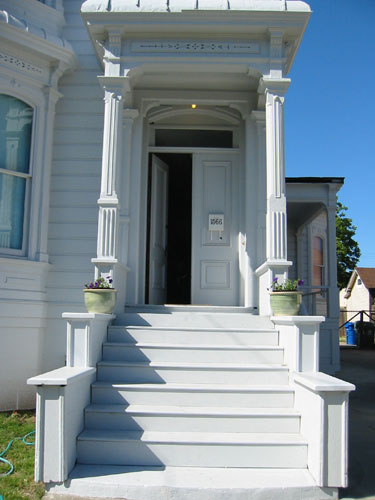 The least offensive doormat from Home Depot: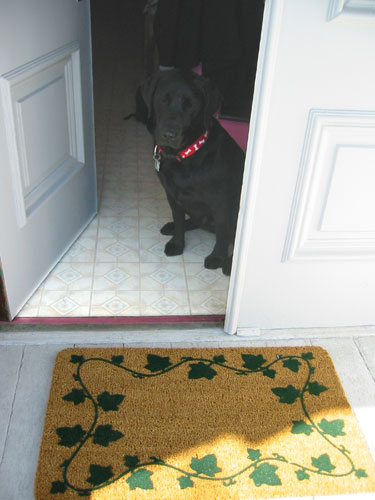 I won't mention the incredible mess I have made in the kitchen.
posted by ayse on 05/31/04