Stuff Dug Out of Our Yard
Note: this is a former static page that has been entered here. These events took place in January 2003.
Our neighbor Vince collects old bottles, and he asked if he could dig in our yard. Since we're planning on redoing the whole yard anyway, we figured this was the time to do it, so we said to come on by. Here's some of the stuff he dug out of the yard: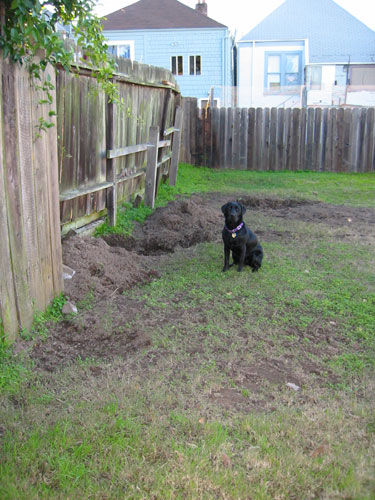 Rosie sitting by some of the holes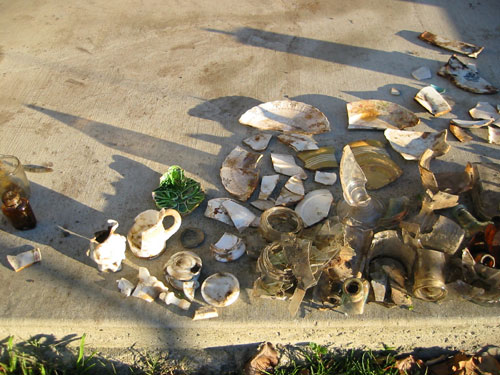 Some of the stuff we found, arranged on the patio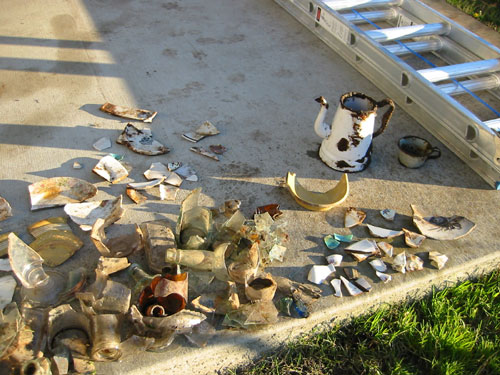 More of the stuff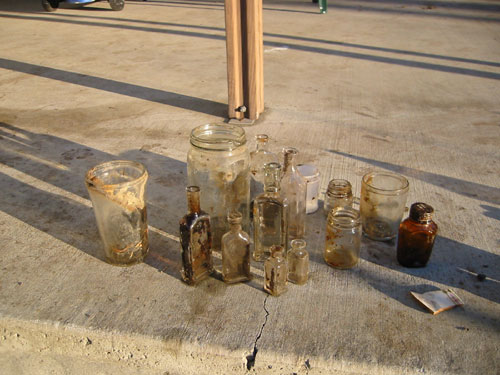 Bottles that were in pretty good shape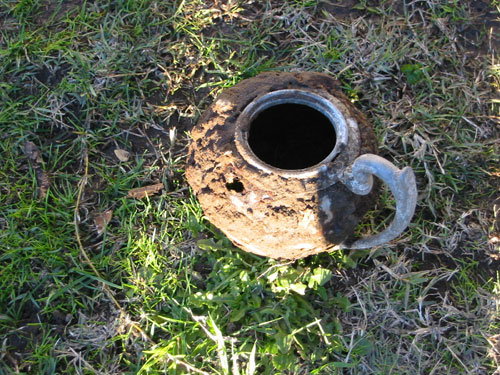 A tin teapot


Shoe polish bottles from the back of the yard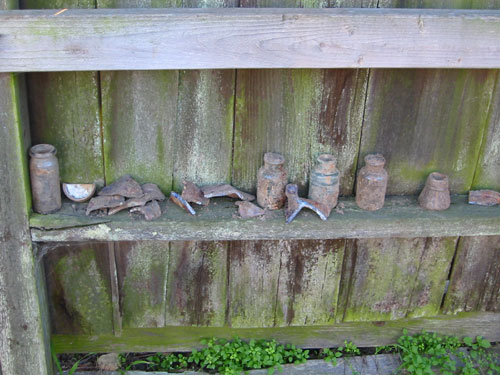 More bottles and some broken Depression glass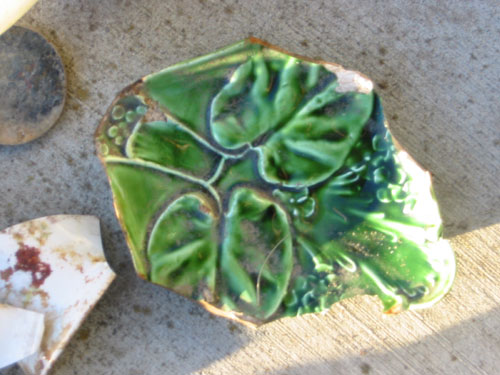 A nice green dish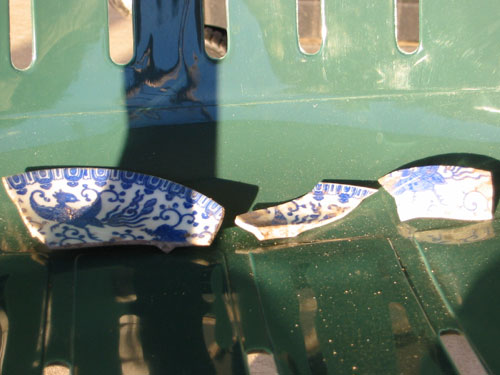 Some shards of willow ware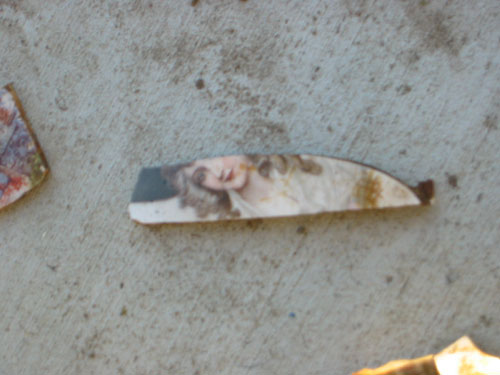 A woman's face from a calendar plate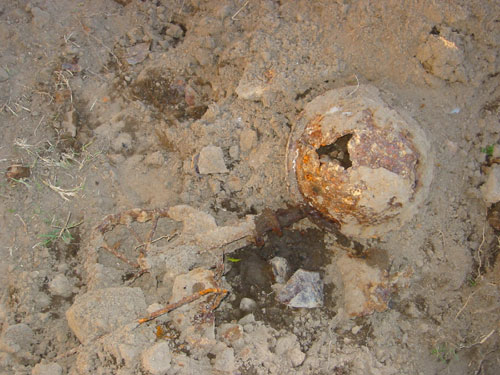 View down into a hole
posted by ayse on 01/31/03
Note: We're getting pummeled with spam comments, so I've turned off the ability to use any HTML or include any links for the time being. Email with any issues.