Foundations...Gone!
I arrived home on Thursday to find that all of the old foundations had been removed. The concrete front step is gone: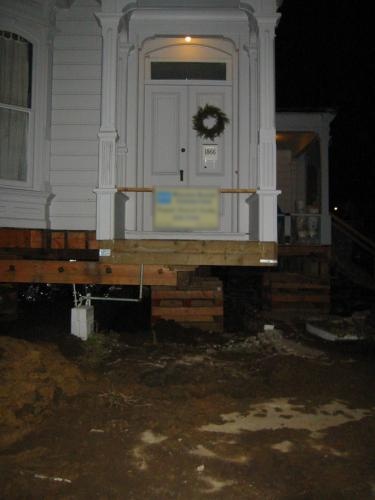 Under the front window, all the bricks have been torn out: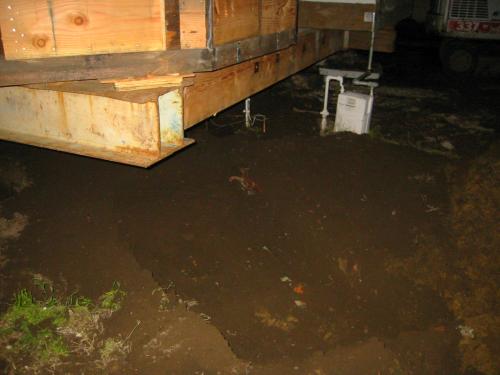 There were foundations running under the center of the house, front to back, but they're no longer there. Instead, the contractors have very neatly dug out a trench which will receive the concrete forms and rebar (picture taken next to the gas meter):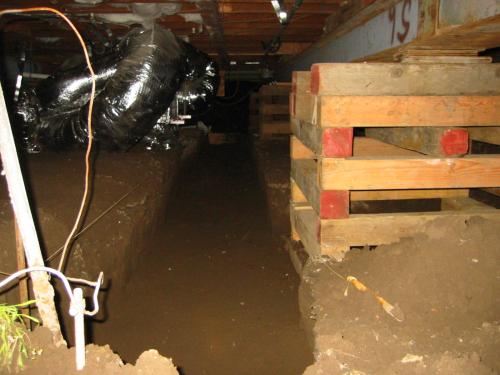 The next morning, I got some better pictures of the damage. There was a huge pile of bricks (our old foundations) in front of the house. The small "bobcat" was sandwiched between our house and the neighbors:'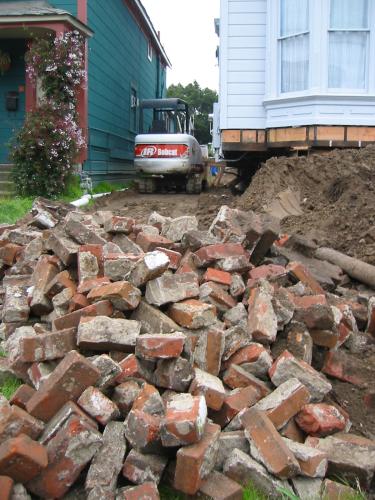 Looks like they've also completed the final excavation of the basement area. There's a whole lotta temporary retaining wall: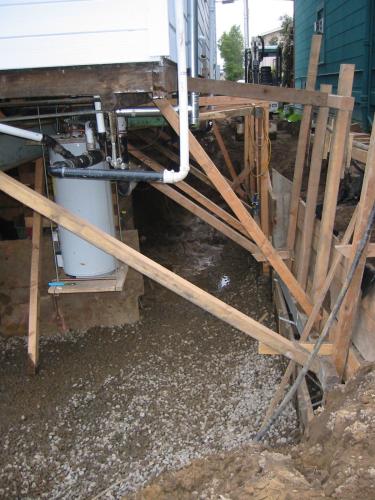 I like the floating water heater. There's as much space under the water heater as it is tall.
posted by noel on 02/27/05