Living on the "E.T." Set
It's been raining quite a bit here. Actually, that's an understatement. It's been pissing down rain for several days. To protect the nice, neat trenches that they've dug to receive the new foundations, the whole house has been tarped.
Sorta looks like an Elizabethan skirt: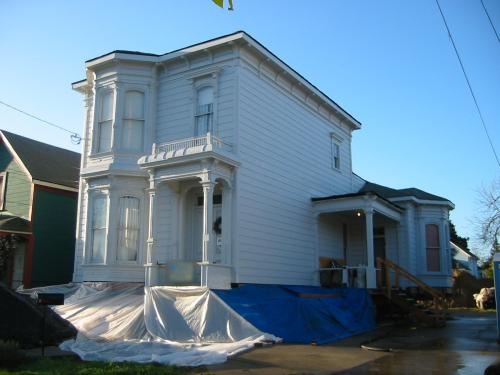 Two views of the tarp protecting the retaining wall which was built to keep our neighbors' house in place: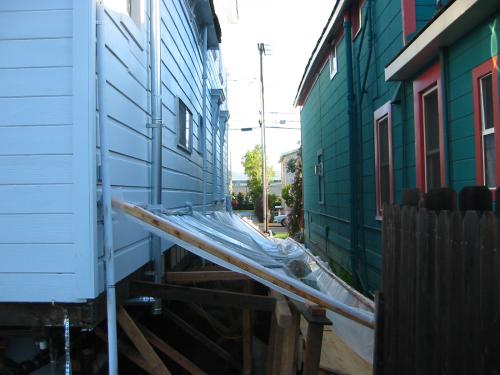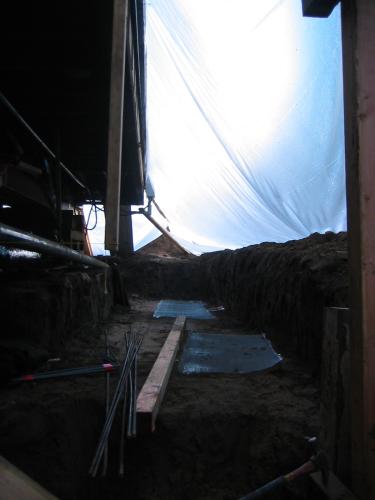 "Reine, reine, gueux éveille.
Gomme à gaine, en horreur, taie..."
posted by noel on 03/01/05