Humorous Asides
This appeared in our mailbox a month or so ago. I've been meaning to post it, but have been preoccupied until now.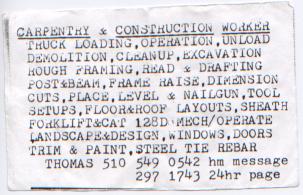 'Nuff said.
There was a possum in the yard a few nights ago. How did I find out? Rosie was going crazy. I've never seen her jump so high or heard her bark so much. Here's a lousy picture from the camera phone: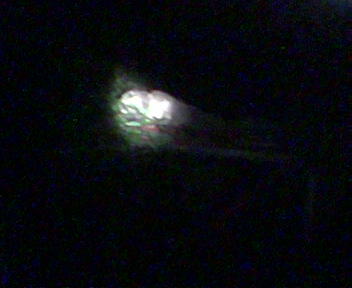 Yesterday I asked John if I could get a picture of him on top of the mountain of dirt. I've been wanting to post a picture so people could understand the scale of what's back there. He agreed, but Rosie just couldn't stand still. Instead, I got a a photo of John jumping down the side of the dirt pile chasing after the dog. They both were really enjoying themselves:
posted by noel on 04/29/05
Note: We're getting pummeled with spam comments, so I've turned off the ability to use any HTML or include any links for the time being. Email with any issues.