Weeding in the Rubble
NOTE: As of September 23, 2009, this post has been edited in
accordance with a court-mediated settlement. The names of the
contractor and his excavation subcontractor have been replaced with
pseudonyms.
We spent half of Sunday clearing out some of the larger weeds that have taken over the front yard. It was a little way to try to take some control over the mess that Contractor A (who walked off the job after sabotaging the site) has made of the yard.
Here's the drain from the sumps to the street. It's leaking. But it's supposed to be temporary and has been serving for a month now.
I pulled a bunch of weeds out of the front yard. We haven't been able to do much there because there was construction stuff everywhere.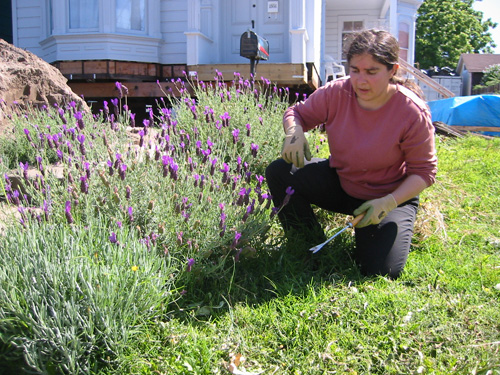 But this weekend, Noel moved a bunch of the rebar to the driveway: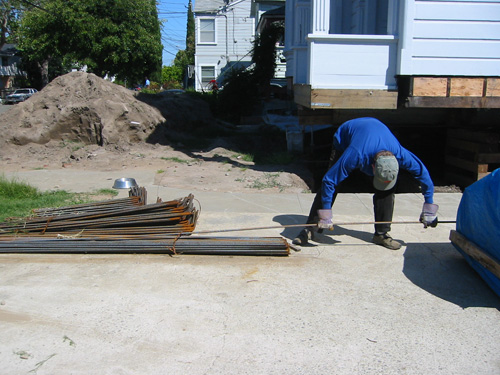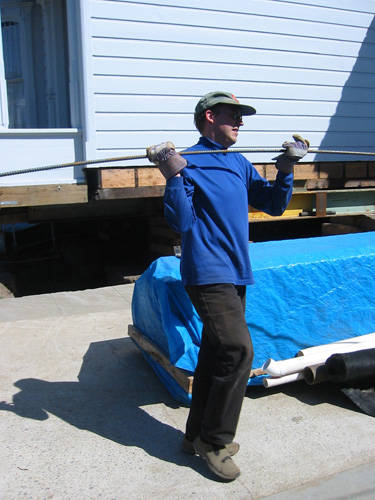 posted by ayse on 06/15/05
Note: We're getting pummeled with spam comments, so I've turned off the ability to use any HTML or include any links for the time being. Email with any issues.