Front Foundations
It's really hard to believe how the house looks today. For months the despair has been overwhelming, and now there is an end in sight.
Even though I watched the progress all day on our own private live feed of Foundation Cam, it was still amazing to come home to find that we had part of our yard back. I'd forgotten how big it was -- when I work on the landscape plan sometimes I have to dimension everything in AutoCAD because the trees look too small and it's hard to get a sense of the scale. But yes, it is that big.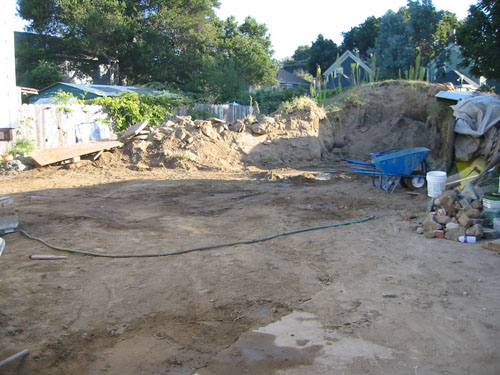 The pile is more than half gone now. A large portion of the stuff to the left in this photo is chunks of concrete. Mysteriously, it smells strongly of manure: our theory is that that's from the ancient plumbing leak that necessitated the Fright Box.
Rosie felt the need to roll in it, so it must have smelled particularly ripe.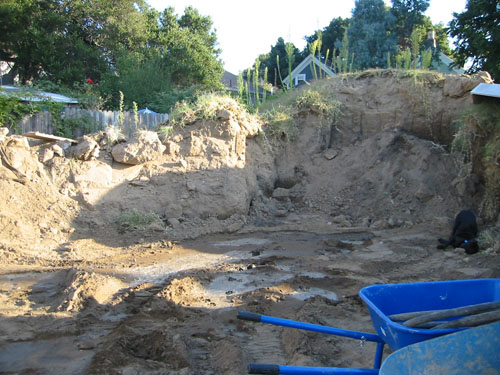 It's been seven months since I stood on the ground outside the back door. Wow.
There are still a few pieces of foundation left to pour. One is the slab and walls under the dining room bay window. The other is the footings for the side walls of the front porch.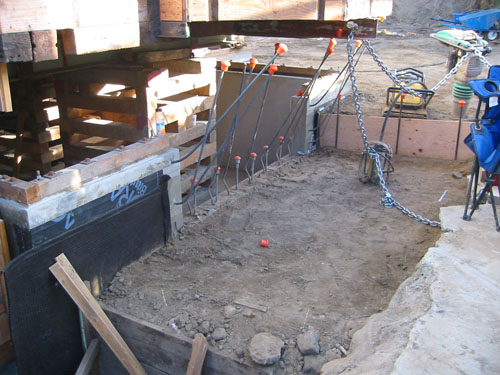 The big happy news today was that we have the side yard back, and our neighbors' house is out of danger. It's also nice to have the flapping tarps down, but the engineered backfill is really reassuring.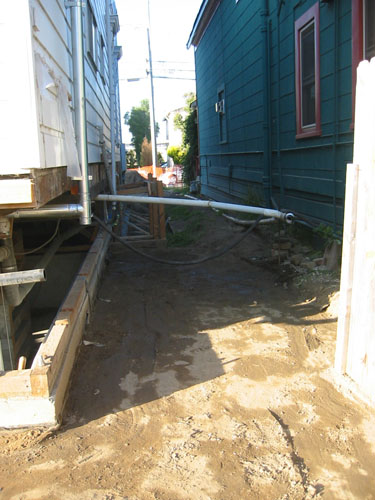 While all that was happening in back, the front foundations were poured today. Watch the action on Foundation Cam, looking down the center of the house.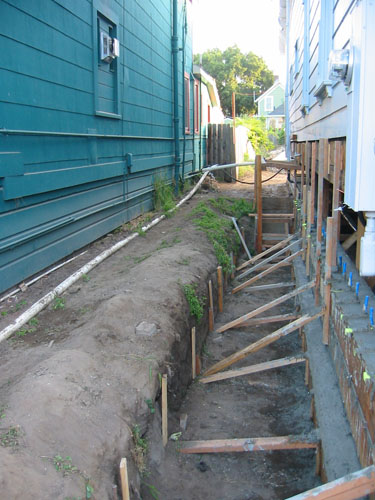 There's a heck of a lot of concrete in those step-down foundations. Noel said he thought the formwork would be coming off on Monday or Tuesday (neither of us was sure whether the guys were working the holiday or not).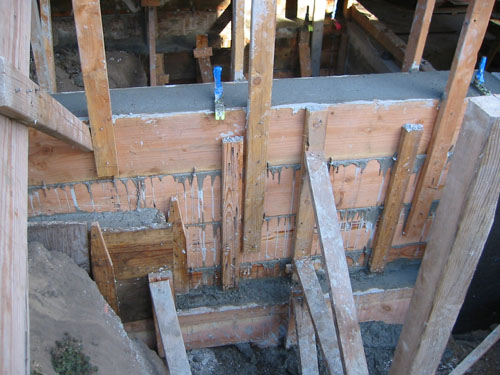 Rosie was a bit upset that she was not allowed to run around under the house any more, even though there was clearly nice wet "mud" to run on.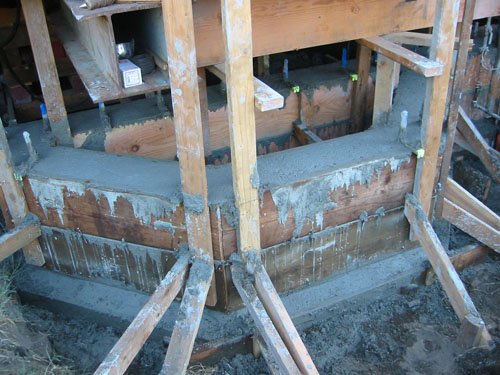 Our next big hurdle is to deal with the front stairs issue. We have an appointment with a carpenter in a couple of weeks. You can see here the rebar put in to tie the stair footings to the main foundation.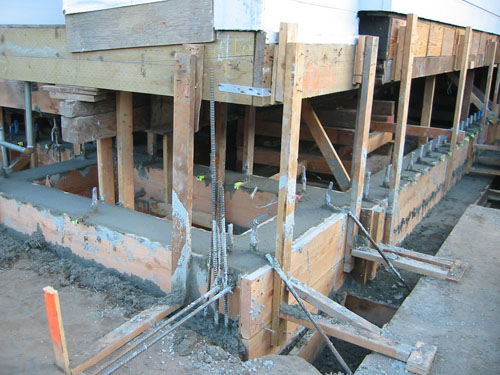 posted by ayse on 09/01/05