Sills and Sticks
Today, the Counterforce crew installed pressure-treated 2x4 sills on top of the front foundations. On top of those, they installed 4x4 boards, into which the shear panels will be eventually nailed. Why the 4x4? If you pound a galvanized nail into a pressure-treated board, a chemical reaction occurs and the nail dissolves! Anyways, here's a nice example of their work: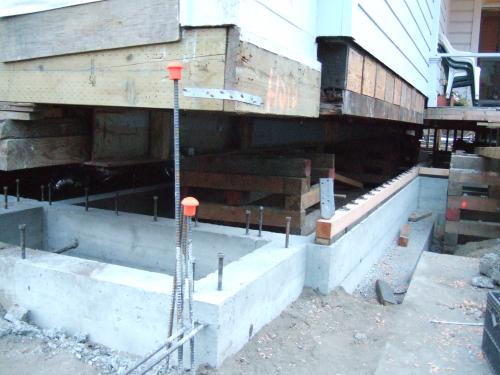 Once the sills and nailing boards were place, they started to build the cripple walls. The work went fast. Here's the back of the house, all framed up: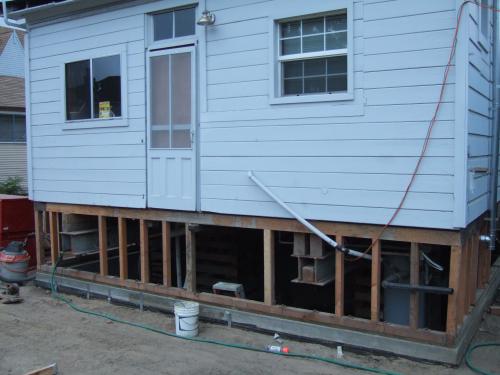 Another angle: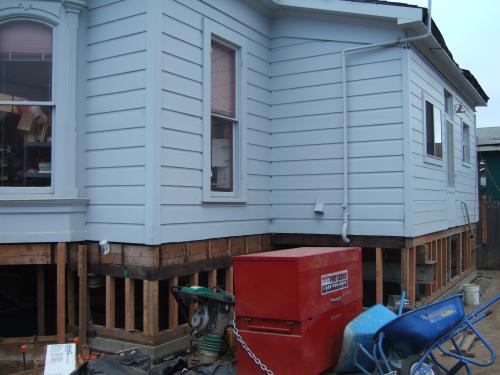 They even got a bunch installed under the house: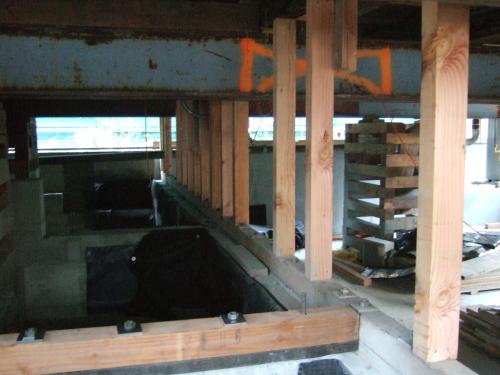 (Thanks again to John for the pictures.)
posted by noel on 09/09/05
Note: We're getting pummeled with spam comments, so I've turned off the ability to use any HTML or include any links for the time being. Email with any issues.