Containment Strategy
I finally repotted a few plants I've had sitting around in containers forever. I'm trying to get to the point where the only plants waiting to be planted are trees or shrubs waiting for fall planting season.
This pot is heavy as hell, but it works well with this reddish thyme, and it may be strong enough to stand up to the dog romping. I like herbs in pots.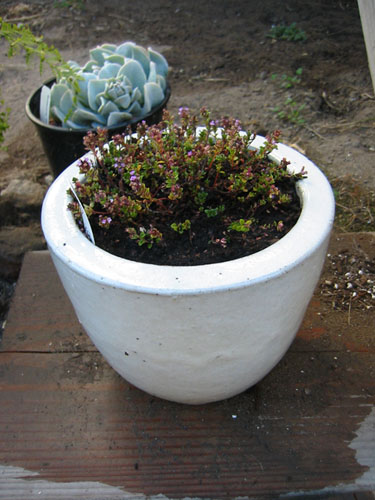 Here's a Hebe, 'Emerald Gem,' which I went back and forth about planting in the ground. It is doing rather poorly right now because it was not watered all week. Anyway, I think this brownish pot will show it off nicely: unlike most hebe, this one does not have noticeable flowers; it's mostly a foliage plant. I hope it recovers; it's a nice plant.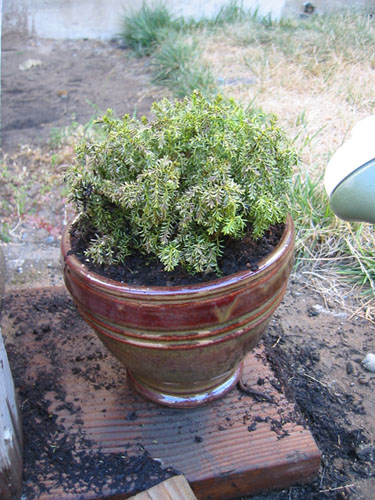 Technorati Tags: containers, herbs, plants
posted by ayse on 07/15/06
Note: We're getting pummeled with spam comments, so I've turned off the ability to use any HTML or include any links for the time being. Email with any issues.