Flowers as Big as Your Head
An interesting comparison: the blooms of 'Lavender Perfection' versus the blooms of 'Minnesota' dahlias.
'Lavender Perfection' is really, really huge. I have small hands, but not that small. The bloom looks out of place on the plant, which is only twice as tall as it.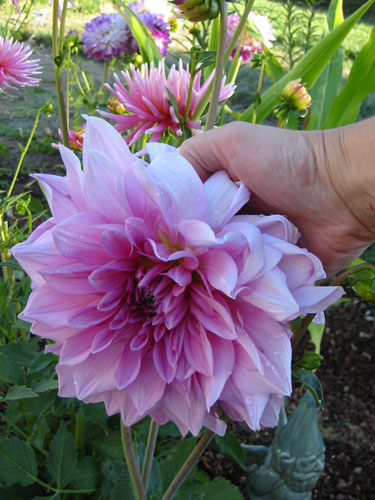 'Minnesota' is more the size of every other dahlia. Smaller than I expected from the tag descriptions, but still a good sized flower.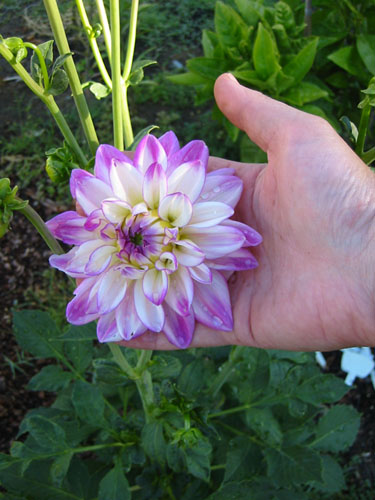 Despite a few no-shows, the dahlia turnout has been really gratifying this year, and I am quite pleased. I mean, we don't even water this bed all that regularly, and the flowers are doing very well.
Now I'm trying to decide which other dahlias I want to plant for next year. These are the kind of flowers I love: totally and completely overblown and out of control. There is nothing subtle about that 'Lavender Perfection.' I do think something in a darker pink might be nice: all the ones I have now are kind of pale.
Technorati Tags: dahlias, flowers
posted by ayse on 07/18/06