Springing
The other excitement in the garden is that it's spring! Spring spring spring! OK, It's February, but my bulbs are coming up and frankly, crocuses == spring.
I planted a bunch of pre-chilled tulips and crocus in various beds. It was a hard decision: I had to just decide that these were annuals and if they don't come up again, I'm OK with that.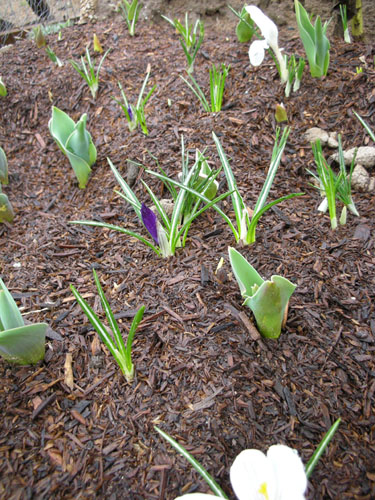 The fun cold-weather colour in the garden is the ornamental cabbage and kale. The dogs kind of ate most of the seedlings, so the bed is not as lush as I'd hoped, but I do like that touch of colour. That giant thing in the corner is a poppy that is completely out of control. It's 26 inches tall.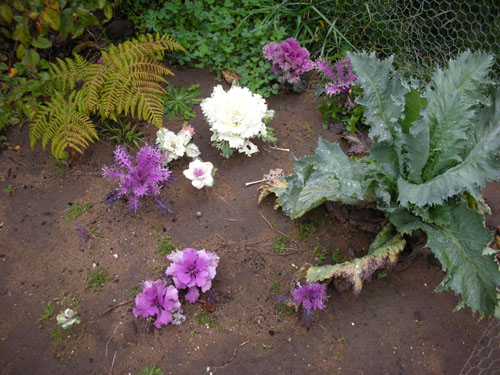 And mere weeks after I finally got around to my winter rose pruning, they've decided it's time to get going on leafing out again. I haven't even done my winter topdress with compost yet, and the roses are all ready to fluff up again.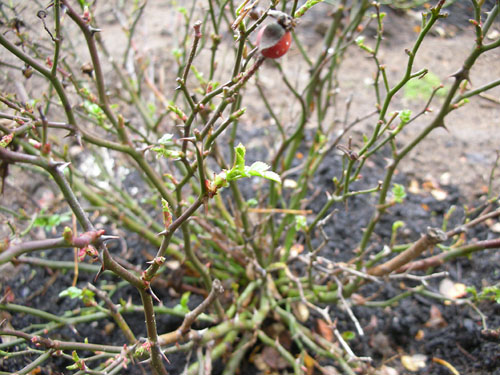 I'm teaching myself to appreciate California's spring. So now when I see those lupine leaves emerging from the crown, it's a bit of a thrill. Not all the lupines are shooting yet, but with any luck they will all come back.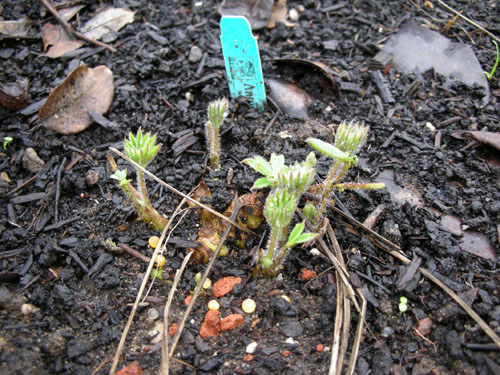 And of course the California poppies are coming up, too. I sort of threw seeds around the place to mix them in with the lupines, and they also self-sow, so I'm hoping for an even more impressive spring show this year.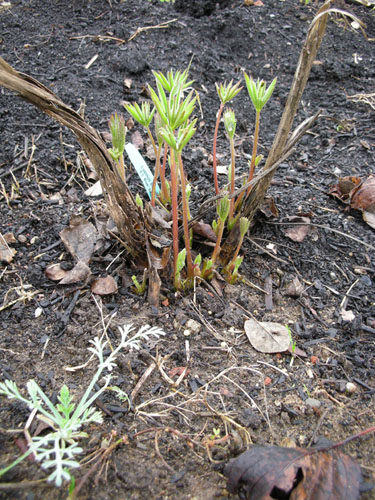 I realize this is not a huge surprise to anybody who has ever owned a quince, but I'm all excited that my flowering quince has some buds. Maybe it's time to snip that grass back and give it some room to grow, huh?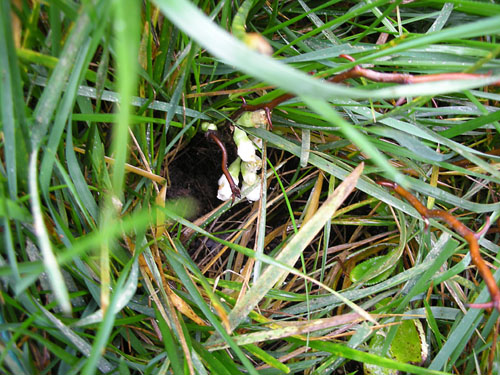 And finally, here's my daylily bed, interplanted with fall crocus and some random allium. It looked really informal when I laid it out before planting, but somehow the crocus look incredibly formal in this photo. Well, they will spread and soften the effect. I'm looking forward to seeing what the daylilies do, as I've never grown them before (they've always struck me as a very "mall landscaping" kind of plant). That one in the front that is so huge was a freebie.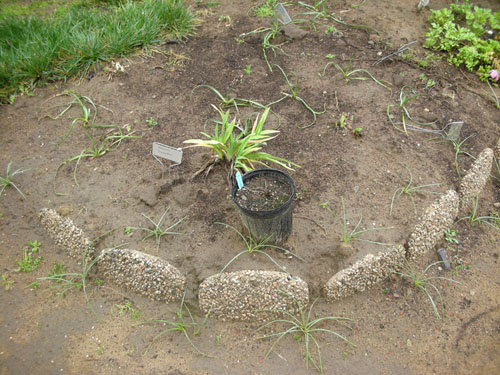 (The pot has a dormant perennial in it.)

Technorati Tags: bulbs, california, flowers, native plants, springtime
posted by ayse on 02/12/07