Nothing Like a Dinner Party to Motivate You
In the morning, in the light of day, we both liked the hue of the Storm sample, but wanted something a little lighter. So we made another trip to Mark's Paint to get sample cans, and brought home two more. They were Metropolitan (which, like Storm, is an Aura-only colour), and Stonington Gray.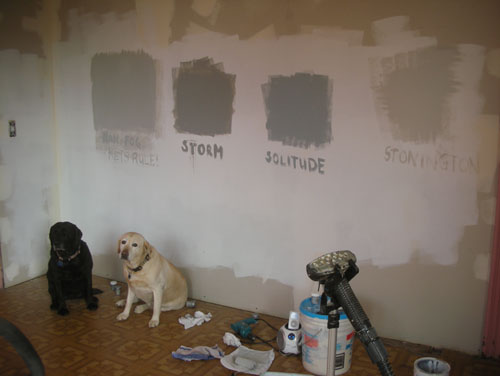 As soon we we put them on the wall it was obvious that Metropolitan was the winner. For one thing, Stonington Gray is a little too close to the drywall colour, which I do not find appealing. Also, following advice from David in the comments on our last post, we put our artwork against the swatches. Both Storm and Metropolitan were good, but Metropolitan was a lighter colour and more like how we wanted the room to feel.
We spent much of the afternoon finishing up the cracks and edges. Noel reattached the trim around the door to the outside, mostly to get it out of the way so we could work on the bay window area.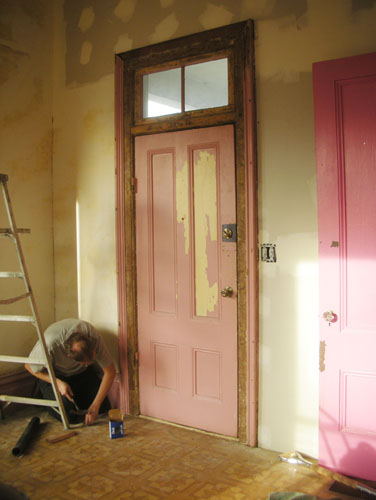 And I went around the room and caulked like a madwoman. If madwomen caulk. Anyway. All the corners and edges around the plaster needed caulk. And it makes a huge visual difference in the room. This is the corner by the door before caulking: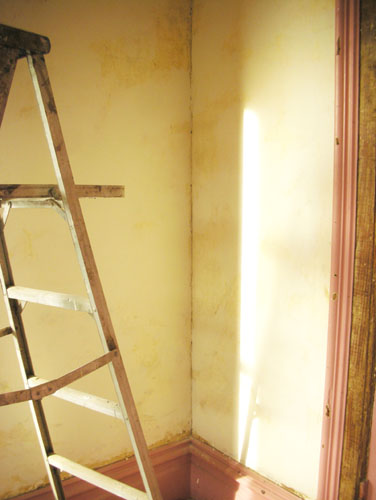 And with the corner caulked up I had to blow out the colours so you can see the corner there at all. It's almost as much fun as painting.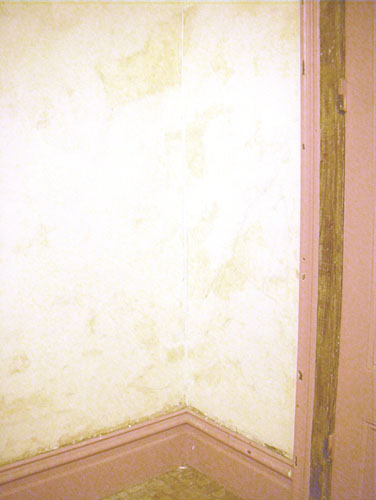 So this is the room when we'd finished the main room and it was ready to be primed: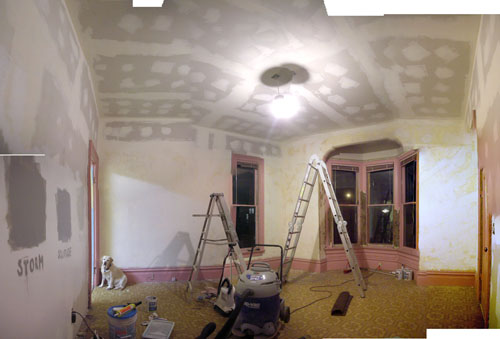 (Yes, it is actually a fairly palatial room for this house.)
The bay window area still had wallpaper in it, though, so our first task for tonight was to strip that wallpaper off.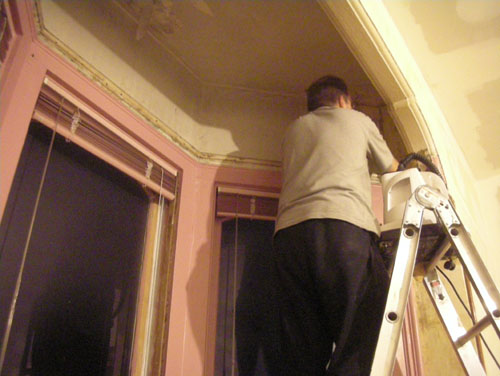 I bet this room looked really special when it was all over with enormous pink flowers.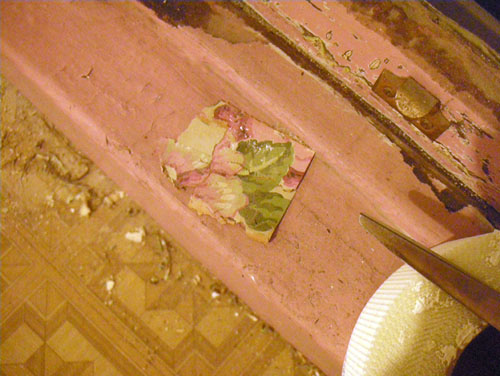 This is what I got to work with. I got to go up there and scrub the ceiling and walls nice and clean, then give them a quick patch-up with drywall mud. The plaster was in pretty good condition, despite having been sealed up for thirty or more years.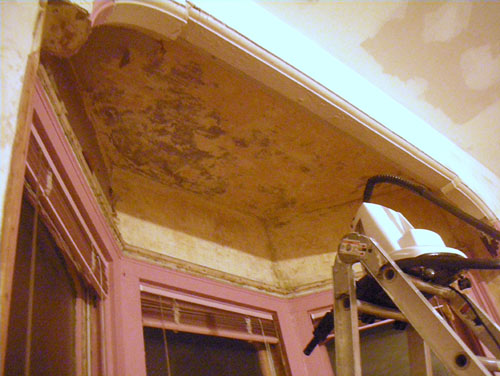 We also found another signature: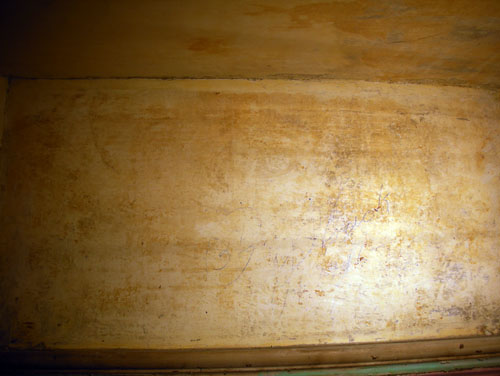 Can you read that? It was pretty hard to make out. Closer analysis and a few tweaks with Photoshop gave us this: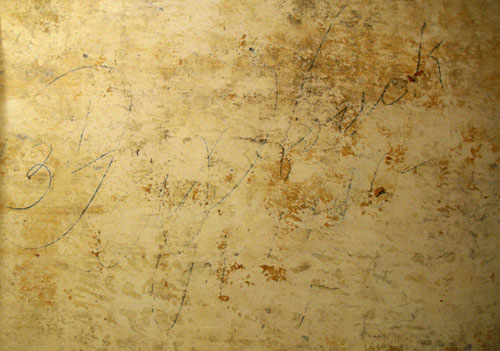 On the left it says 3-4 (that's notation for 3' 4"). The signature appears to be G or J Houck, and underneath is a date we read as sometime in 1946.
Apparently, everybody loves writing on our walls.
While I was scrubbing away at the bay, Noel grabbed a roller and put on our first layer of primer.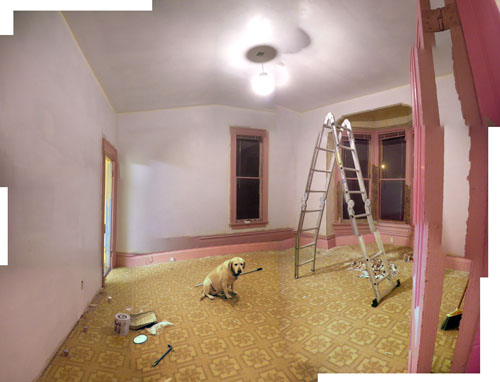 The edges need masking and finessing, and we can't do anything in the bay until the mud dries and I finish caulking there, but it feels like real progress is happening.

Technorati Tags: caulk, found objects, painting, plaster, renovations, wallpaper, woodwork
posted by ayse on 12/22/09