Holiday Weekend
For the long weekend, we got a dumpster: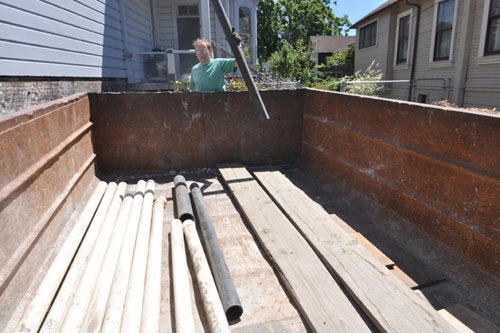 We're filling it with all our old, destroyed siding that we had stored as evidence for our court case. And some other debris we had lying around. It's kind of surprising how much stuff just ends up strewn all over a property over time, no?
posted by ayse on 07/04/10
Note: We're getting pummeled with spam comments, so I've turned off the ability to use any HTML or include any links for the time being. Email with any issues.