Wall Bones
Yesterday I laid out dobies, and then we had an after-dark work session on the footing rebar, because that's how our schedules worked out.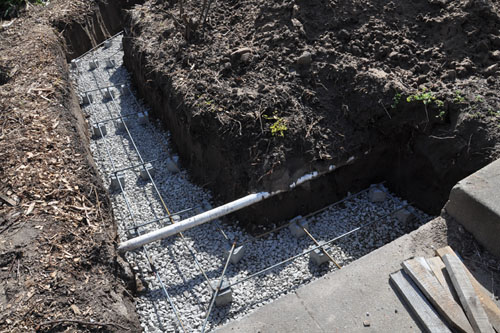 We got a fair amount of work done, laying out and tying down all the lowermost rebar.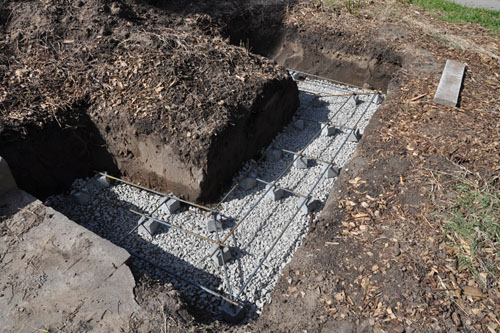 We'd decided, for a number of reasons, to do all the rebar before pouring the footings. This is primarily because the wall is so short that doing stubs and tying on the upper pieces seemed like a huge waste of time.
That also means we're working out measuring and other issues now, without concrete in the way.
This morning we both shifted work and put in a few hours on assembling the wall.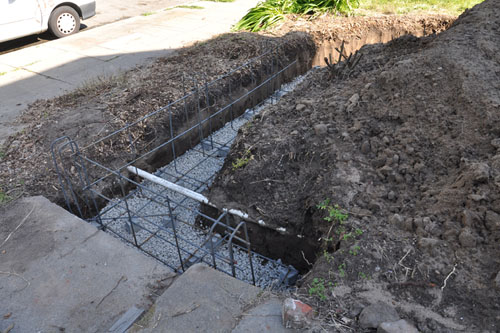 We started on the hard side, the bigger U of the two. It's also the basis for measurement for the whole wall, so it made sense to work from there. This was a couple hours of work, though most of that went into the first couple pieces, as is normal.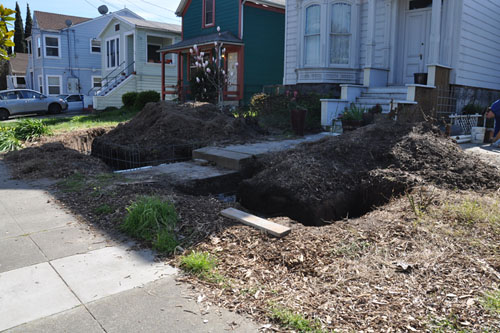 Now that there's something in there, you can see what is happening more in the overall photo.
As with any outdoor project in the winter, we're subject to the vagaries of the weather once again. It's supposed to get rainy tonight and continue on like that for a few days, so we'll see how much we get done. But it's looking like we might be able to order concrete to be poured either Friday or Monday.
posted by ayse on 03/01/11