More Fun With Our Neighbors' House
So I figured I would make a short follow-up to our last post about our neighbors' paint job and re-trimming of their house. They told me to thank everybody who commented and say you gave them a lot of good ideas. Richard is already plotting to put the ladder up and take impressions of the scrollwork for duplication.
Karen Anne asked to see the two facades -- the neighbors' house and our house -- to compare them. I couldn't easily find a photo of the whole front of our house (I have too many photos to just sort through them), so I took another.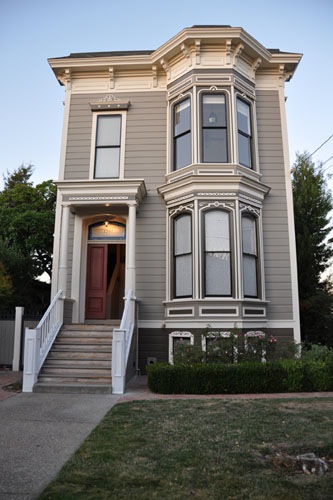 The neighbors' house.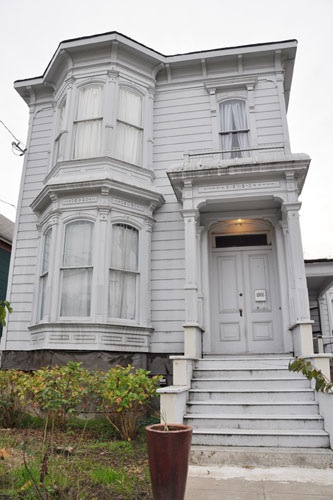 Our house.
They have plans to put in the corbels on the sides of the single window, like we have. As you can see, our cornice detail is actually a lot shorter than theirs; that's the change in fashion between building one house and the other.
And, well, they have most of their siding on their house. These things happen. I'm pretty happy with how the hydrangeas are filling in by the stairs, myself. Small pleasures.
I need to get their painter's name and contact info and put it up here, as well. His work is outstanding.
posted by ayse on 11/19/11