Browner and Browner
I spent the day outside, moving the weed pile to the compost (I'm about two thirds of the way through it) and moving mulch around (I got about halfway through the pile in the truck). Noel spent the day inside, removing paint from more of the woodwork.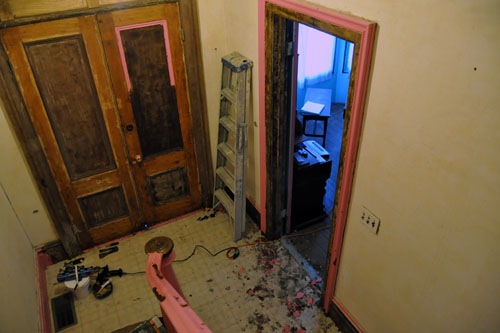 He used the heat gun to get the flat areas, and made good progress, despite numerous interruptions and getting a bit of a late start.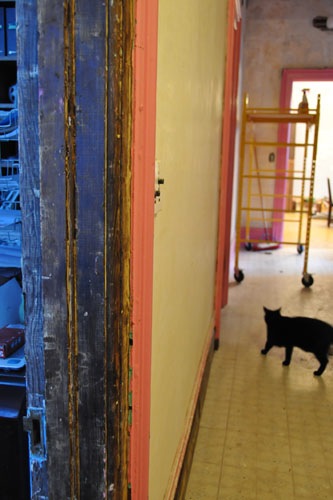 Then he'll do the Peel-Away on the leftovers and the curved parts. We had a brief discussion today about using the Peel-Away in the dining room, where it will act on the wall paint. We should be fine, but the worst case scenario is that we have to touch up the wall paint, which is not a killer.
And now I am exhausted. This was a real upper-body-workout kind of weekend.
posted by ayse on 04/01/12