Big Moves Afoot
The time is here: the new chickens are being mixed in with the old tonight. We've had them outside with the big chickens and all has been well until the last few days, when Dolly figured out how to fly over the fence and harass them (and also get at the compost pile they have been hanging out on). This has involved chickens on the neighbors' shed roof, chaos, and all kinds of chicken drama.
So we took down the fence, closed the little ones in the dog crate, and as soon as it gets dark they will get slipped onto the roost next to where the big chickens sleep.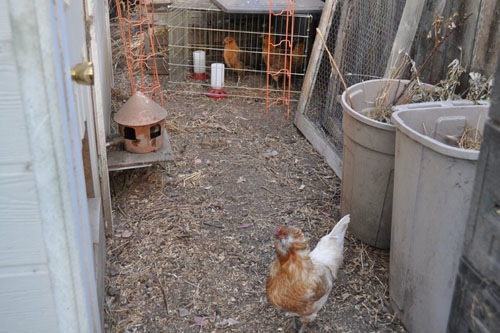 Carole is all broody right now, so this is about the ideal time to mix them in. Wish them well.
posted by ayse on 06/18/12