A Brief Midweek Update
Because tonight Noel finished the ceiling in the upstairs bathroom.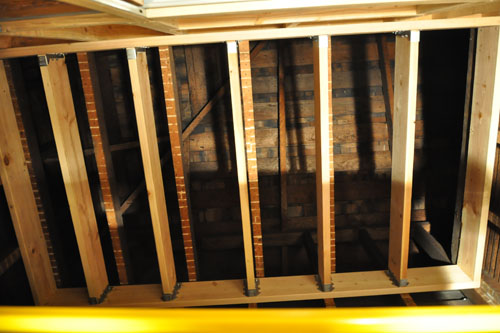 YAY!
There's still a lot of fireblocking to install around the perimeter, and Noel wants to get back to the wainscoating work.
posted by ayse on 05/09/13
Note: We're getting pummeled with spam comments, so I've turned off the ability to use any HTML or include any links for the time being. Email with any issues.