Porch, Back, and Sighs
The guys were back at it again this morning at 08:00.
They each worked on different parts of the build. Guillermo first removed the forms around the concrete footing: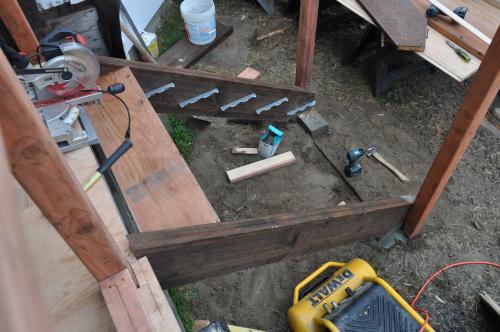 Then he installed a few steps and risers so he'd have something to which to fit the center stringer: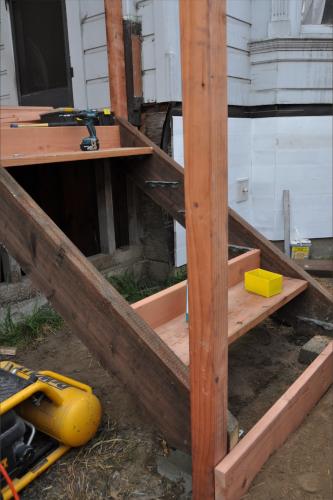 After some measuring, he used a circular saw to cut the steps into a piece of 2x10 pressure-treated stock. He finished up the corners of the cuts with a jigsaw:
It wasn't long before Guillermo was back to installing the steps and risers. He's fastening the last one here: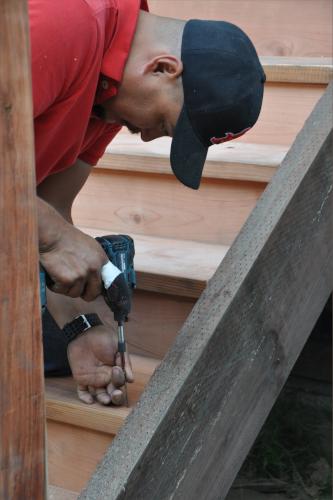 He then installed the handrail and cut it to length. Here he is measuring one of the ends: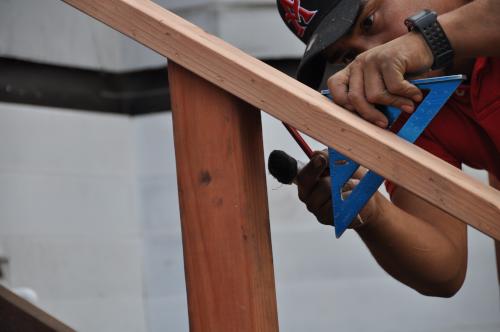 Meanwhile, Eduardo worked on the porch railing. He first cut a bunch of stiles: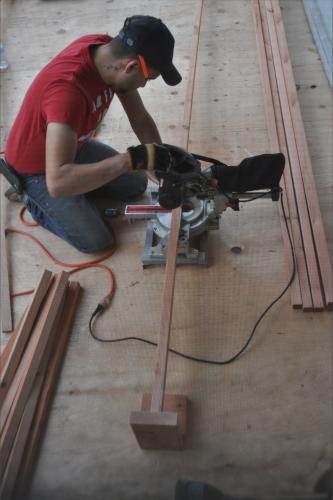 Then he installed the ones on the ends: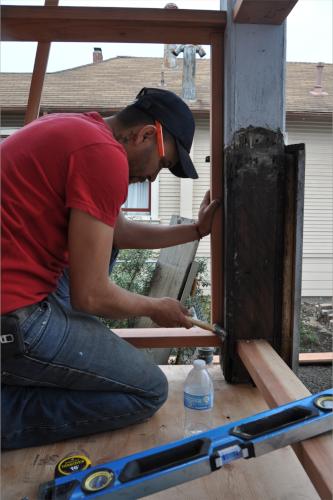 And then he measured the length and marked the installation locations: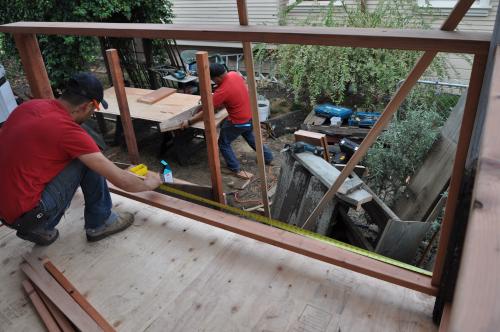 When I returned a bit later, he was lining up the stiles to be tacked in place with a brad nailer: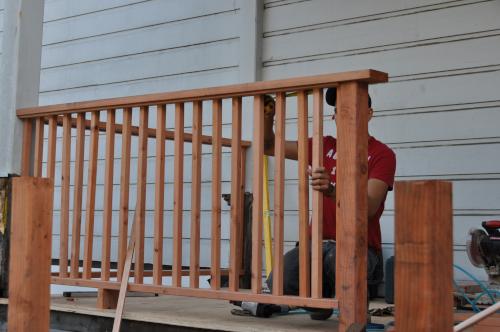 After the installation of the stiles, he tacked on some decorative pieces: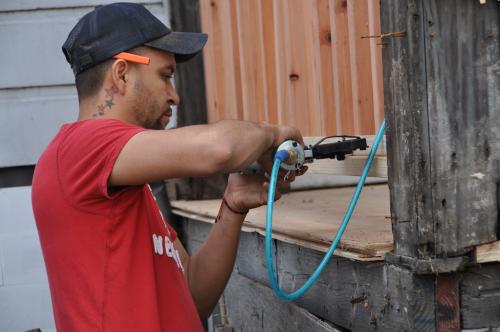 The guys have made quick work of it all. They're both very friendly, and it's great to have them working around the place. Here they are on the nearly-completed porch (Guillermo on the left, Eduardo on the right):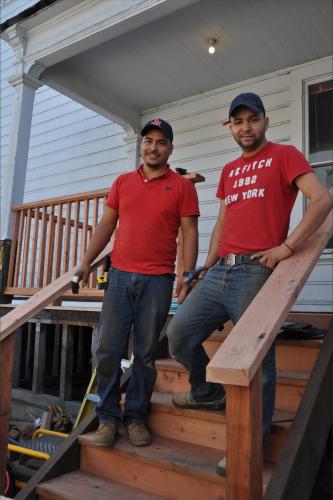 While the guys were working on the porch, I returned to the seemingly endless task of siding.
I put a "sighs" in the title of this post because that's what I seemed to do a lot today. "Look, I've abraded my arm on a concrete block again." Sigh. "I need to wedge myself under the irrigation system in order to install this board." Sigh. "Great, more rocks and soil down my pants as I try to shimmy out from under the deck." Sigh.
I didn't bother taking a lot of progress photos today because I just wanted to get it over and done. Here's the siding behind the killer salvia:
And here's a view from the deck itself: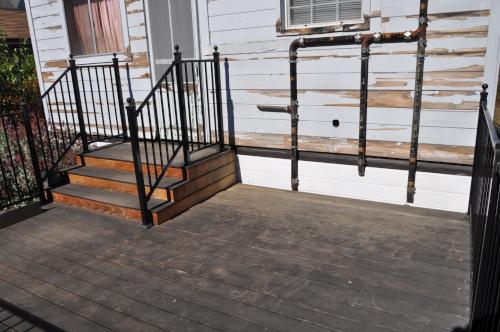 Now we need to decide how to install the flashing between the old siding and the new...
posted by noel on 10/19/14