A Second Floor
The guys got a lot of the second floor in place over the last couple of days. It might seem like it's taking way too long, but there is a lot of detail work to do for each member put in place. You can see some of that here: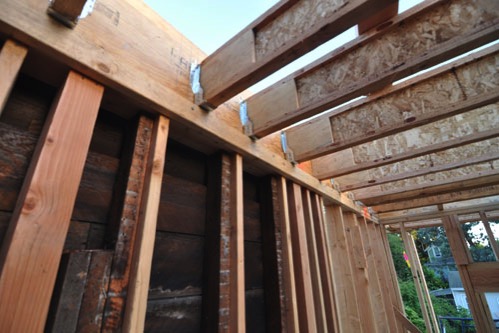 In addition, there's a dropped area of floor for the roll-in shower for the new back bathroom. Making a dropped floor for the front bathroom was painful and complicated, so it's nice to see this one go in easily (much easier to do with new framing).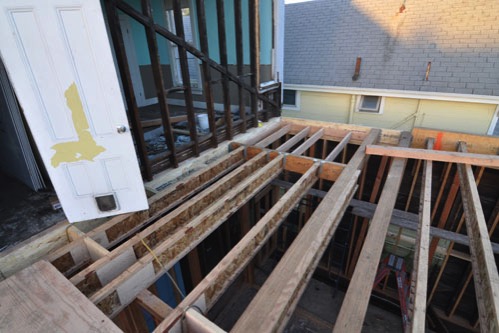 But enough about the details. You want to see some rooms?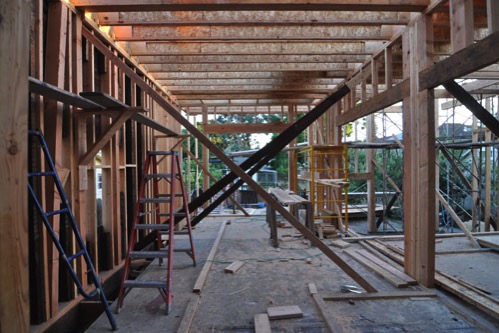 Here we are in the dining room. Actually, we are in the back parlour facing the dining room (you can see the two pantries outlined on the floor in wood), but close enough.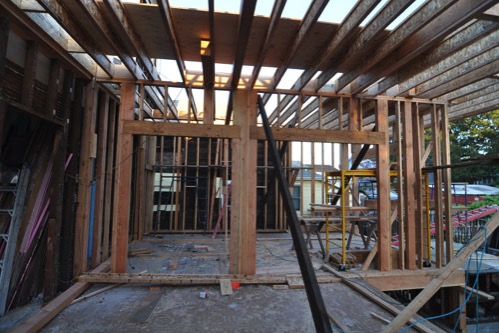 This is the kitchen, looking towards the dining room/pantries. The big framed openings there are for pocket doors. When there are a lot of doors in one small space, pocket doors are nice because they just slide out of the way when you do not need to close them.
To the right there you can see the giant hole that will become a whole lot of stairs.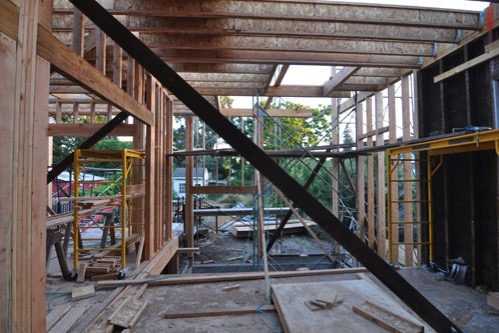 And turning to the right to face the back of the house. That hole framed up in the ceiling is for the elevator shaft.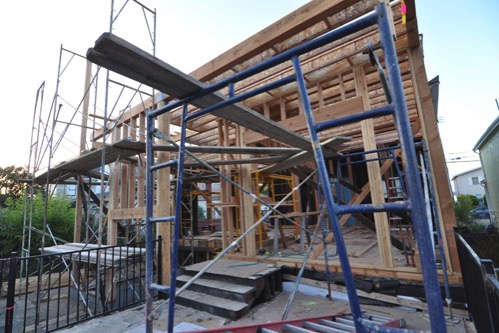 Here's the view up at the back from the deck. You can see the cantilever starting to take shape. It's a little contemporary touch on a very traditional house.
posted by ayse on 06/28/16