Some Views of the Library
The library cabinets are in, and now we are letting them acclimate to the house before painting.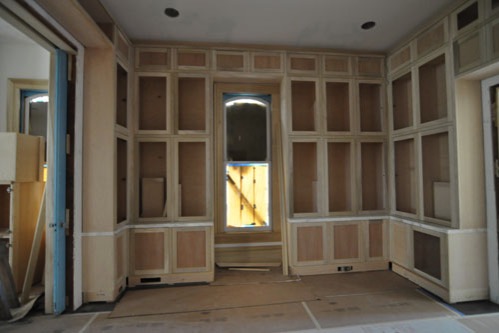 The plan has always been to paint these cabinets; the period of our house is one where wood was always painted to look like plaster (which itself was meant to imitate carved stone, which was usually supposed to imitate wood, so what goes around comes around).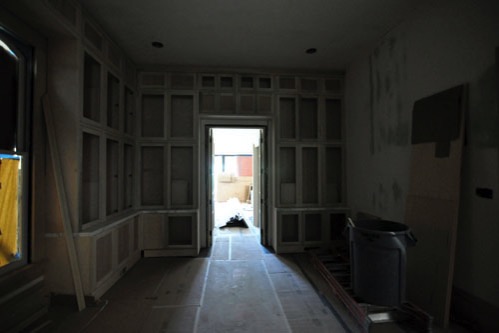 I put glass doors on the bookcases. This took a lot of worry and fuss and thinking about how often I wanted to have to deal with a door in my way, but in the end it came down to this: with glass doors, there's always a door in the way, but your books stay cleaner.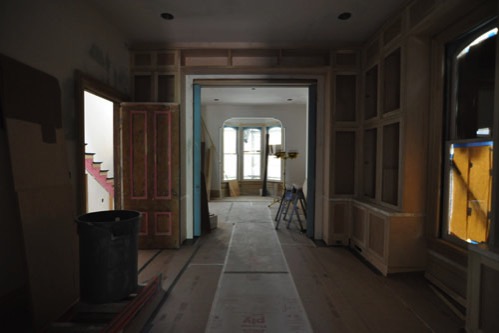 After painting (and MORE hardware to buy!) we are also putting in a rolling library ladder. Necessary for 12 foot ceilings, and also cool. that will make getting to books on the top shelves less of an issue than it was. Previously getting books involved climbing on the back of the couch which we probably shouldn't be doing for multiple reasons.
posted by ayse on 05/27/17