Top Coat
Painters arrived bright and early to put on the second topcoat and paint the stairs. The carpenter also finished up the rebuilding of the porch roof.
Photos by Noel: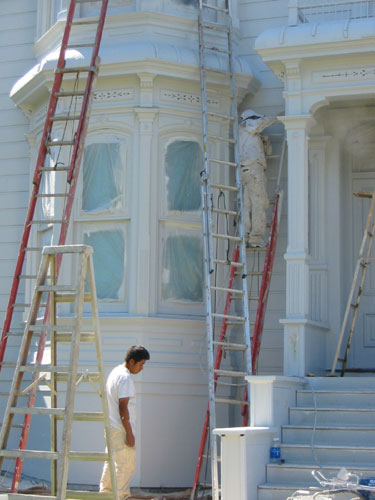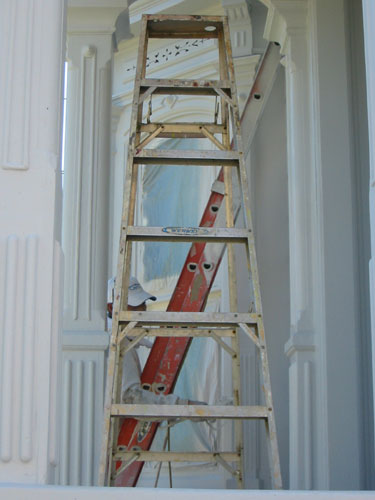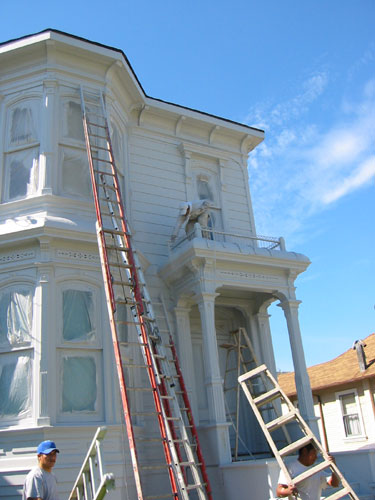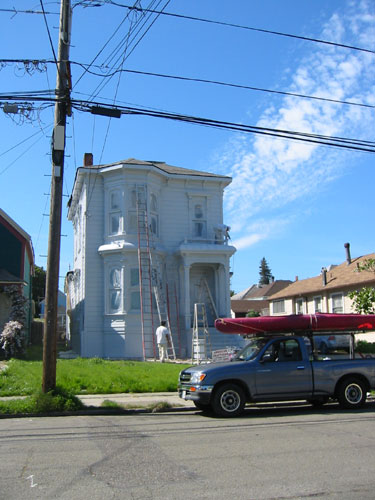 posted by ayse on 03/18/04
Note: We're getting pummeled with spam comments, so I've turned off the ability to use any HTML or include any links for the time being. Email with any issues.