More Spackle for Casa Decrepit
After the graying of the house yesterday, the painters came back this morning to spackle some more (they are unstoppable!).
Here's the house after they left: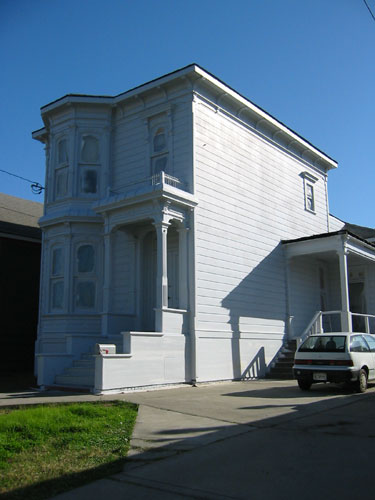 And with a dog, for size: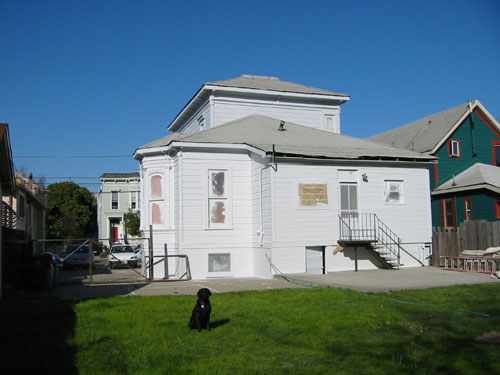 Also, our neighbor's wisteria is about to explode, and here's a photo of the half of it that leans over the fence between our yards: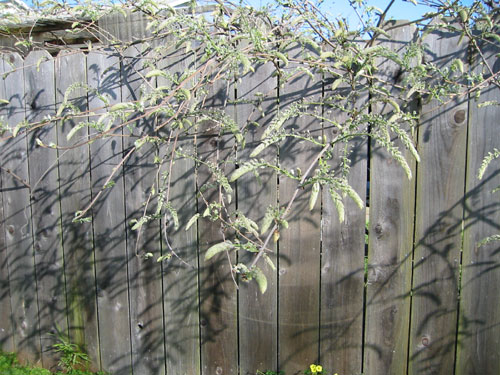 posted by ayse on 03/12/04
Note: We're getting pummeled with spam comments, so I've turned off the ability to use any HTML or include any links for the time being. Email with any issues.