The Writing on the Wall
The previous owners were really big into writing on the walls. Here's a sampling of their work in the Front Bedroom: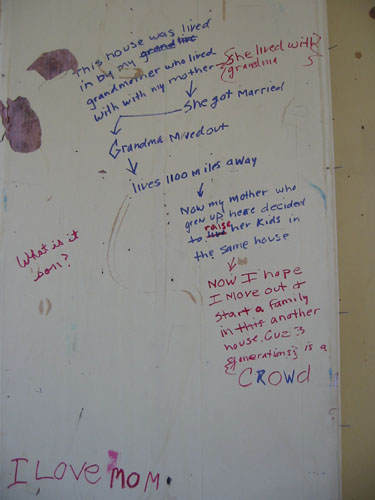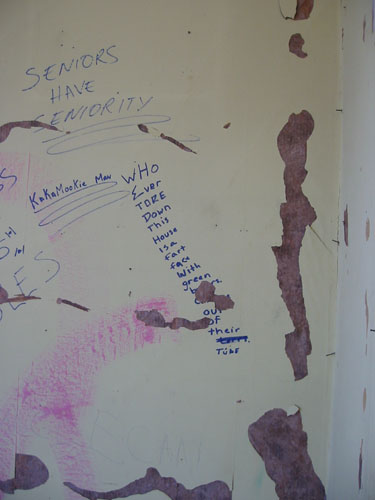 I'm a bu-fu: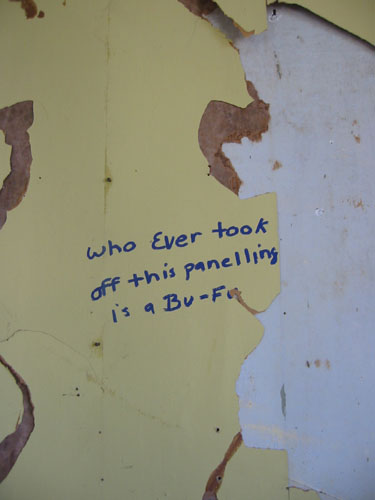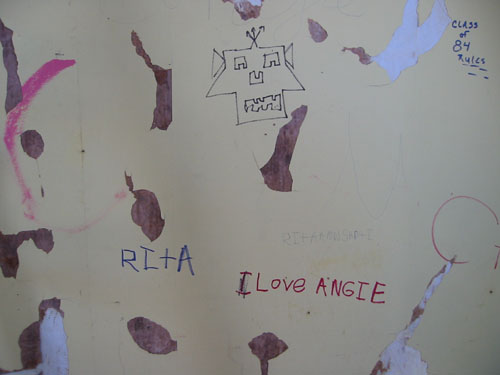 The amazing quality of a California public school education: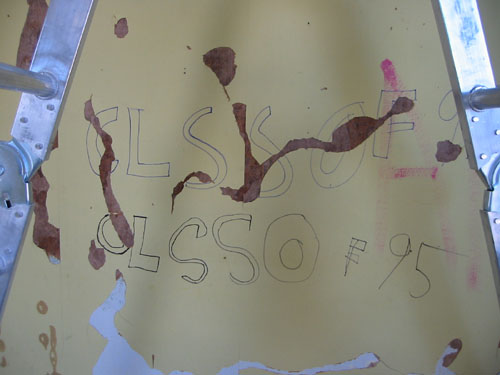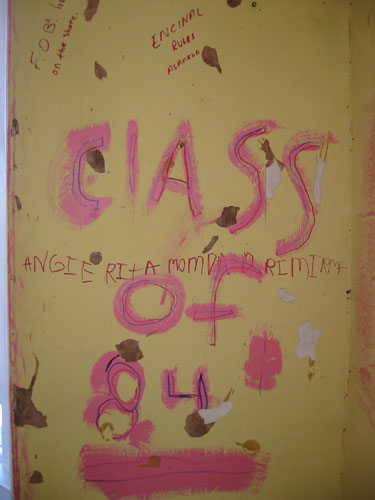 posted by ayse on 08/16/04
Note: We're getting pummeled with spam comments, so I've turned off the ability to use any HTML or include any links for the time being. Email with any issues.