Scrape Scrape Scrape
Another day of working on the Front Bedroom. I'm pretty sure I'm not going to get it painted, not even primed, before we leave for vacation, but I am hoping to get the plaster repaired by then. Not much more to do to get to that point, fortunately.
Here's where I started this morning: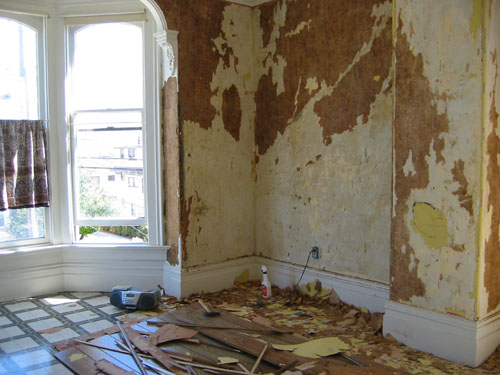 With wallpaper off, I found this drawing: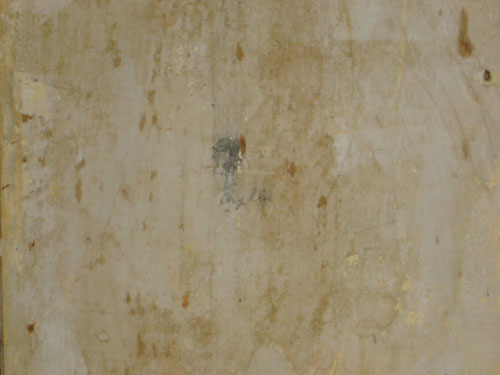 and this writing on the wall: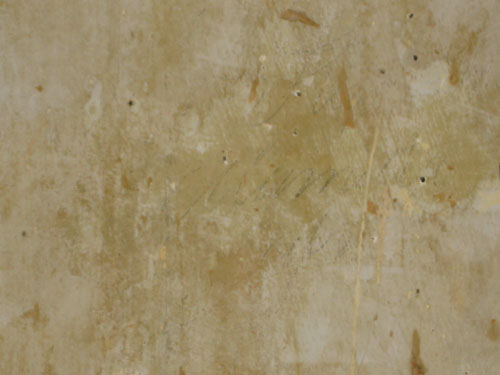 I can't read what they say, but they're at least 80 years old.
I worked fairly solidly all afternoon, but wasted a lot of time on a computer problem in the evening, so this is where I left off: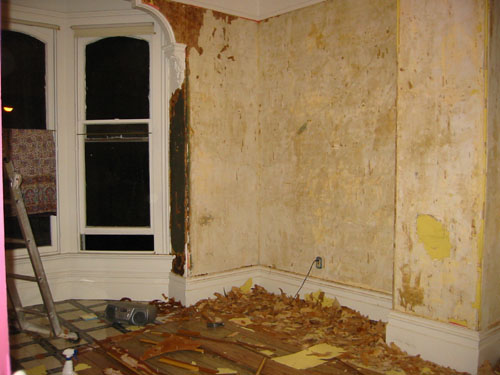 Tomorrow I scrub the walls to remove wallpaper paste, then let them dry and begin the slow and painful process of patching and stabilizing the plaster. I need to go get some more of those screw-in washerlike things from the hardware store, first. Scrubbing should take most of the day, anyway.
posted by ayse on 08/18/04