Cribbing by Daylight
Since those pictures I posted yesterday were so dark, I thought I'd include some of the cribbing during the day so y'all can get a better look: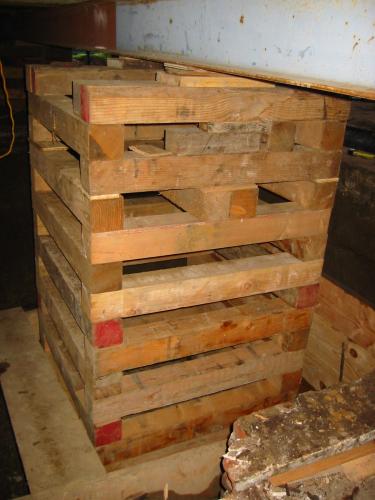 You can understand why Ayse refers to them as "Jenga Blocks..."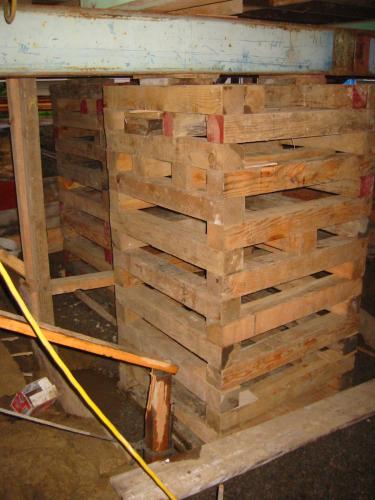 ...not that we have any interest in trying to remove any of these 4x4's to test our skill.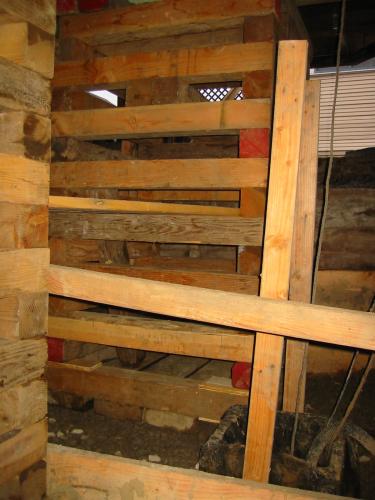 Here's a nice photo showing two of the beams on several stacks: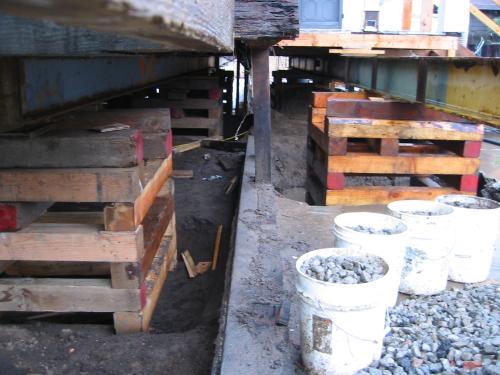 posted by noel on 02/17/05
Note: We're getting pummeled with spam comments, so I've turned off the ability to use any HTML or include any links for the time being. Email with any issues.