It's All About the Bar
Early this morning, the guys finished off tying all of the horizontally laid bar which forms the lower of two layers of bar inside the mat slab. That done, they moved on to the walls. As I was getting home, they were finishing up the last few vertical bars which tie the mat slab to the walls.
Here's one of the guys loading a bar into a bending machine: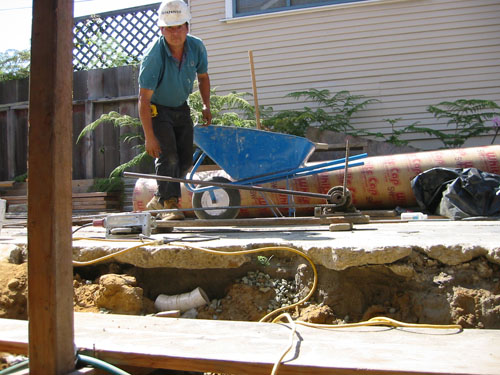 Here he bends it into the right shape: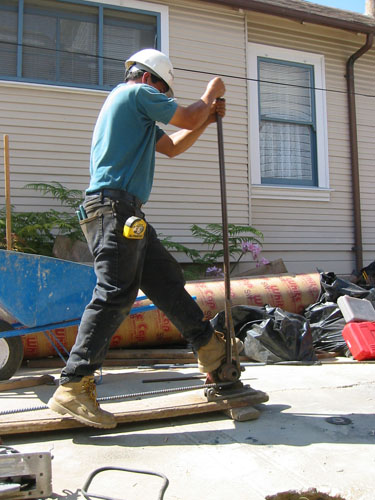 Cutting it to the correct length: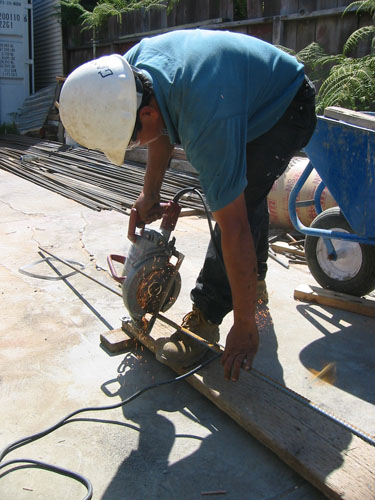 Here they are tying in that new vertical bar: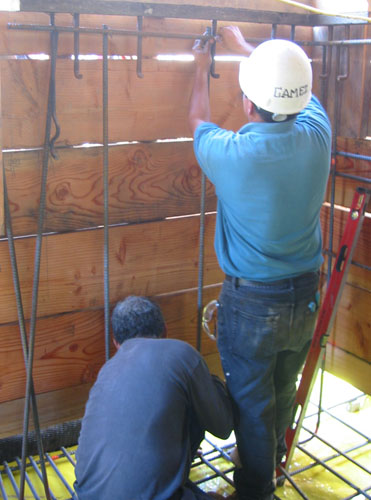 A long shot of the same thing:
There are still a significant number of horizontal bars that need to be tied in for the walls. However, those don't need to be done quite yet -- they just needed to get the bars in that will be encased in concrete when the slab is poured next week.
Here's a completed wall: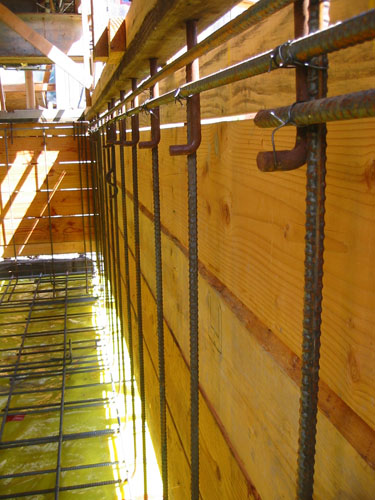 Now that the first layer of bar for the mat slab is installed, the crew can move on to the second layer. That bar needs to be installed in the same configuration as the first layer, forming a plane parallel and six inches distant from the first. Here's Jose, the site foreman, tying in a "chair" -- a piece of bar that acts as a separator: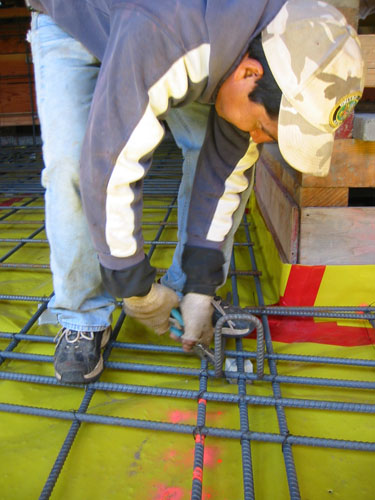 At this rate, they'll be done with all of the rebar for the slab early next week.
posted by noel on 08/12/05