Fisher Brothers
These guys were really great. They were prompt, efficient, and cheerful to boot. They really kicked it into gear and moved all of that stuff in the space of four hours.
Some photos of the second beam being moved: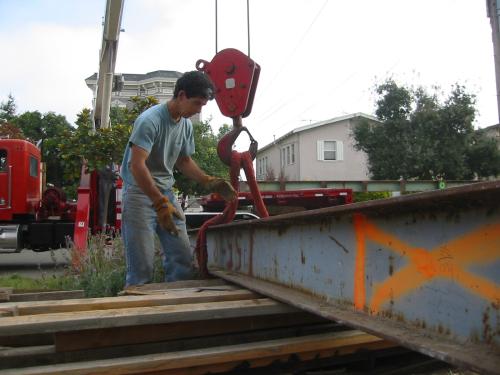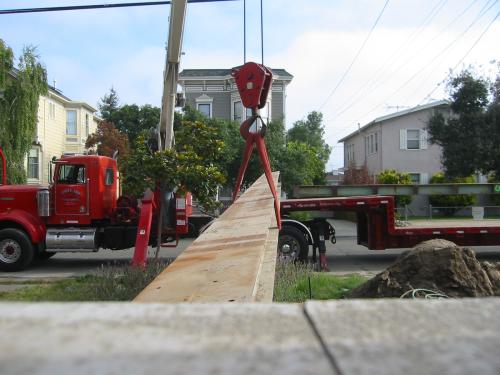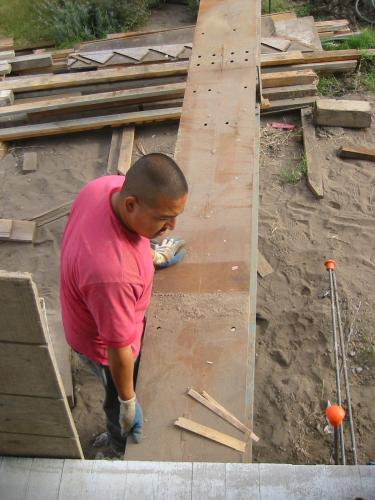 Here's the third beam being moved. The guy in the pictures was pulling the beam along the rollers to make it accessible to the crane: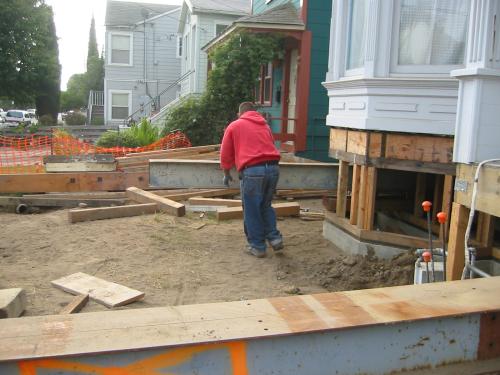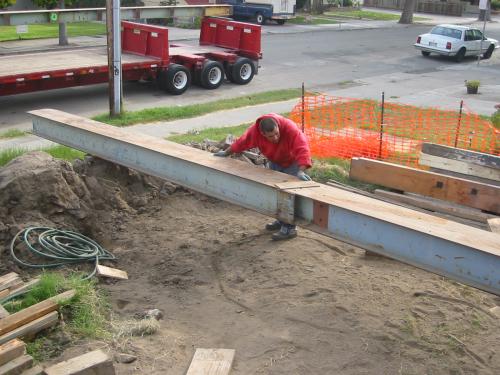 Stacking and loading up the cribbing: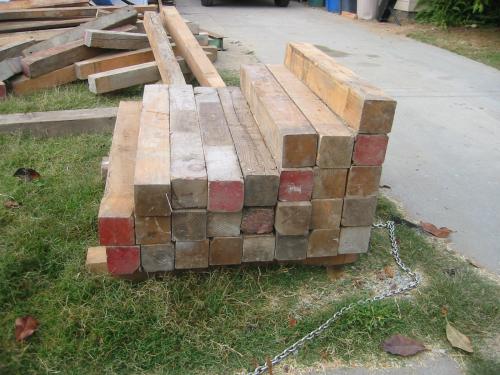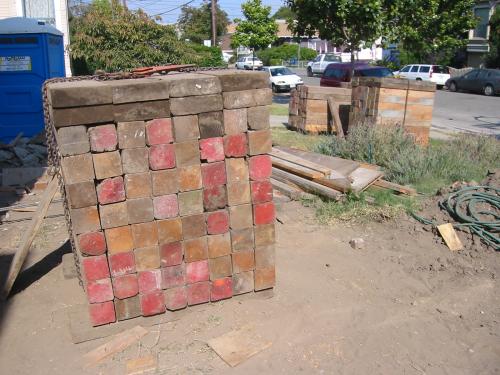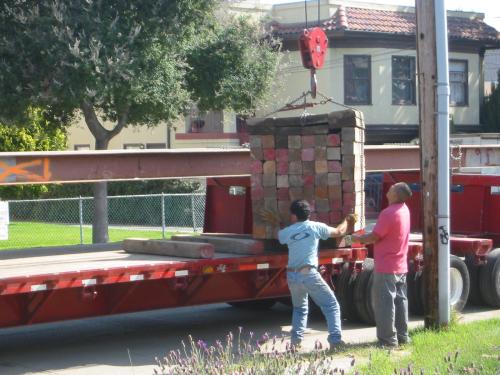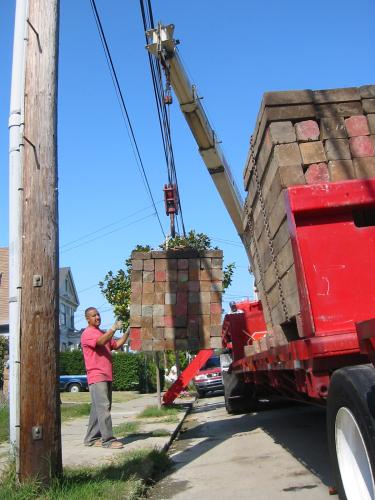 All packed up and ready to leave: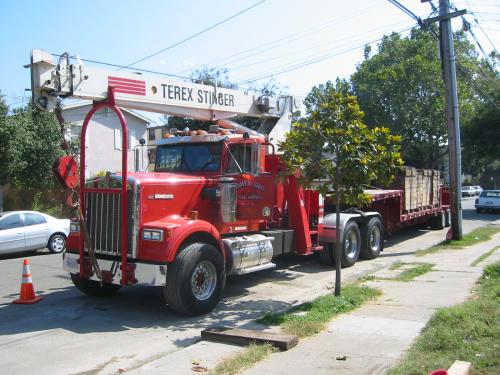 Here are the tools of the trade. It's amazing that most of the manipulation of these heavy pieces of steel can be accomplished with these small bottle jacks and rollers: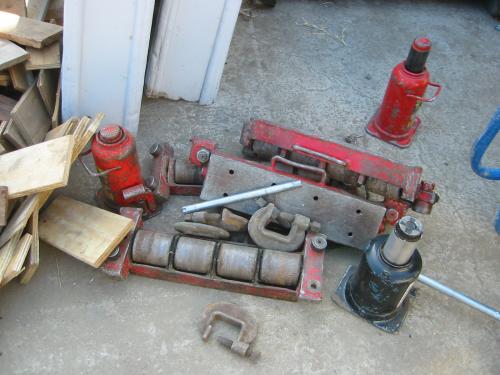 The Fisher Brothers Housemoving team: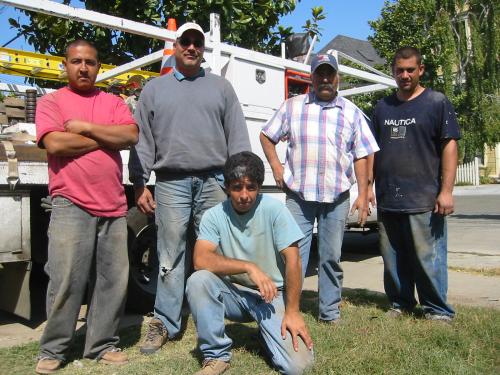 From left to right: Pedro, Burt Fisher (owner), Marcial (kneeling), Leo, and Juan.
After our experience with them, we'd highly recommend them. The shoring they installed stayed up for 7 months without incident, and kept the house rock-steady through many windy storms during the rainy season. As I mentioned before, they were prompt to arrive on site, quick to perform the work, and very friendly. Moreover, they didn't give me any grief for taking so many pictures. :-)
Thanks to all of the folks at Fisher Brothers, especially Linda at the office, who kept me in the loop about the operations, and Burt, who was extremely accommodating when the job went many months longer than expected.
posted by noel on 09/20/05