Shear Volume
There's plenty of plywood being installed. Today, they put up a bunch at the front of the house. Here it is from the outside: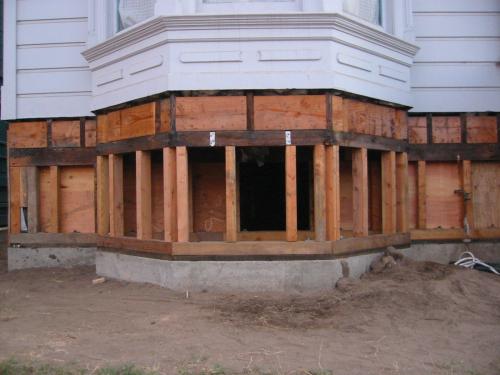 Same thing from the inside: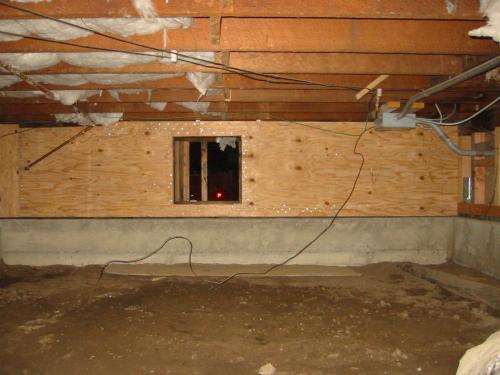 Incredible. It still seems unreal that this is coming to a close.
Counterforce also installed some structural ties. These fasten the two-story section of the house to the one-story: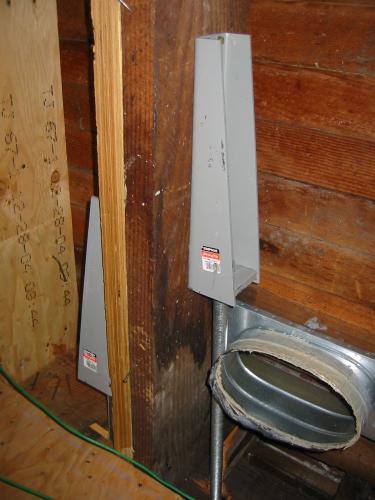 Lots of nailing happened today, too, as you might expect.
posted by noel on 09/29/05