Blubber, Oddiment, Tweak
Counterforce is back! Today, they stripped the forms off the front stairs: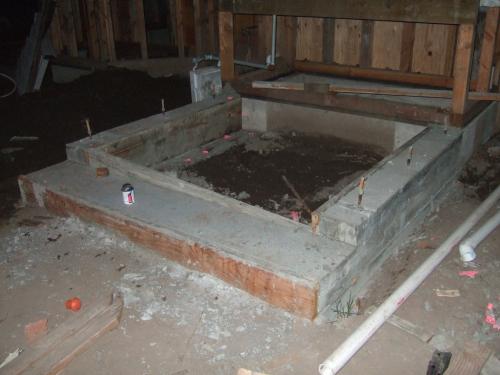 We're looking forward to our carpenter rebuilding the stairs on those beautiful new foundations.
The guys also installed a chunky 4x10 beam at the back of the house: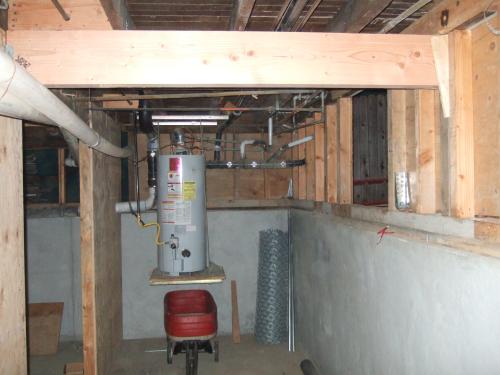 This beam is in the plans to support our (future) construction of an indoor staircase to the basement. Until that time, maybe in the next year or so, the beam will do a good job making the floor feel much more solid. (Until the beefy beam, there was very little mid-span support for the 25-foot 4x6 joists holding it up.)
Tomorrow, we look forward to work on the permanent sump drain line to the street.
posted by noel on 11/15/05
Note: We're getting pummeled with spam comments, so I've turned off the ability to use any HTML or include any links for the time being. Email with any issues.