Flower Show and Flowers
This afternoon, Noel and I made a wee trip over to the Palace des Vaches for the flower show. I generally find flower shows a little dull on the exhibit front and this was no exception, but the sales floor was fun. I have only one complaint, and that is that the amount of non-plant, non-tool garden junk at these shows grows every year.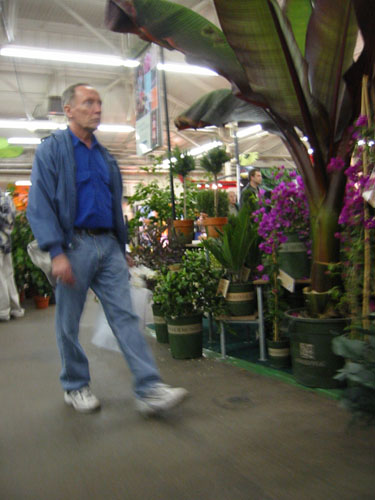 I bought a bunch of additional bulbs at the show, including eight dahlias, and when we got home it was still nice out, so I planted all the dahlias in the yard. I have a cutting/big fluffy flower garden between the trees at the center of the yard, so the dahlias went there. I laid them out on the sand to make sure they would all fit.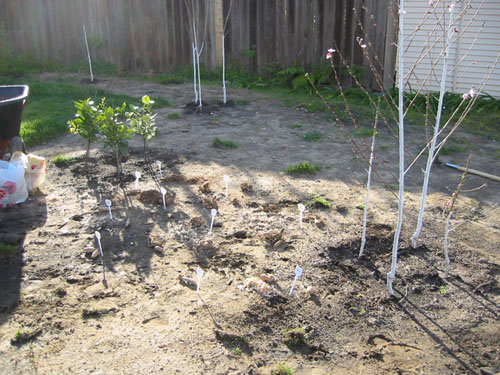 Then planted them about 2-3 inches deep and dropped a couple inches of compost on top of them. In another month, I may top-dress them with more compost, because dahlias are heavy feeders, and I am an indulgent gardener.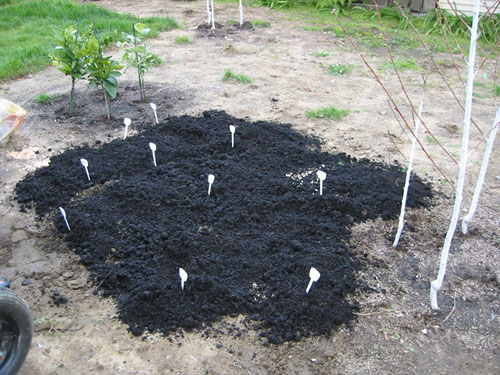 Varieties planted:
Barbarry Atlantean (lavender)
Blue Angel (lavender) (can't find a link for this one)
Bracken Ballerina (pale pink)
Brookside Snowball (white)
Gay Princess (pink)
Lavender Perfection (lavender)
Minnesota (pale lavender)
Park Princess (pink)
Rosella (pink)
Snoho Beauty (pale pink)

Technorati Tags: bulbs, gardening, plants, dahlias
posted by ayse on 03/17/06