The Wonder of Shelving
After my little adventures in the garden, Noel and I made a trip to Costco to buy some shelving for the basement. A few minutes of wrestling with instructions and shelves later, we had this: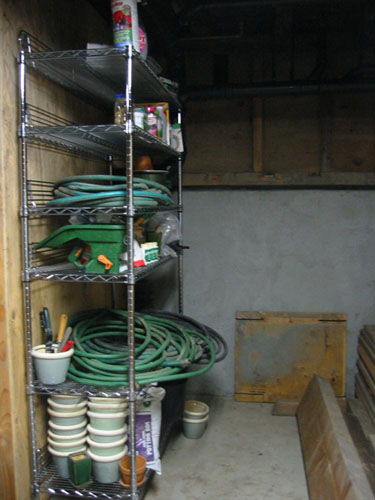 All my gardening junk, gathered into one place, out of the laundry room. Very nice.
Another couple shelves hold all the random cans of paint and electrical things and nails and the bulk work gloves I impulse-bought a few months ago (note to self: more expensive, durable gloves are worth the extra cost). There's a ton more stuff to move down, but this seemed like a decent amount of work for the evening.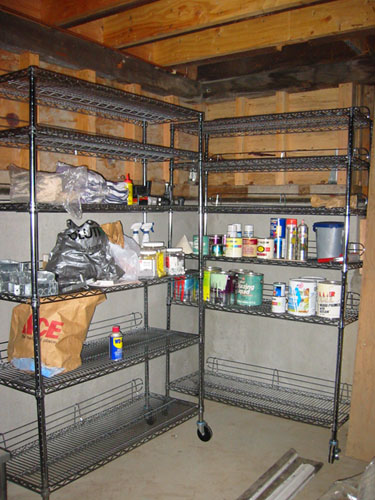 posted by ayse on 03/18/06