Testing the Water
So, water supply under house. The first step is to find out whether it is contaminated with toxic chemicals. So I ordered a water testing kit from Watersafe. Because we really want to know about pesticides more than anything else, I ordered the Laboratory Analysis Kit, which is basically a box of empty bottles.
And this week, it arrived in the mail. We put the ice pack in the freezer for the bacterial test sample, and sometime this week Noel will take the samples from the sump and overnight them to the testing lab.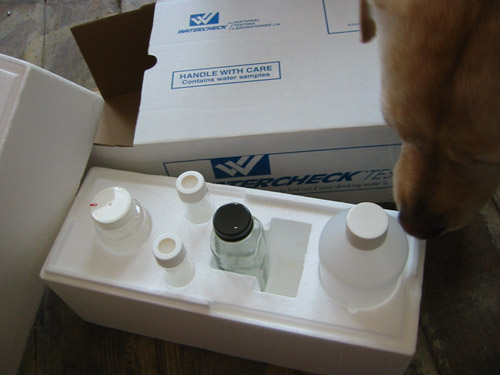 In a sort of geeky way, I'm really excited by this and totally bummed that because of the need for fresh samples, I can't be around to fill the bottles and send off the box.

Technorati Tags: irrigation, water quality
posted by ayse on 04/29/06