Summer Rain
Yes, we did get the sprinklers installed today, miracle of miracles. The trenches need filling in, but Noel can do that during the week.
We started the day with Noel repairing the dirt sieve, which has seen heavy use of late (every time we dig we sieve the dirt for rocks) and was much the worse for wear. He replaced the mesh, strapped the whole thing together for strength, and we were good to go.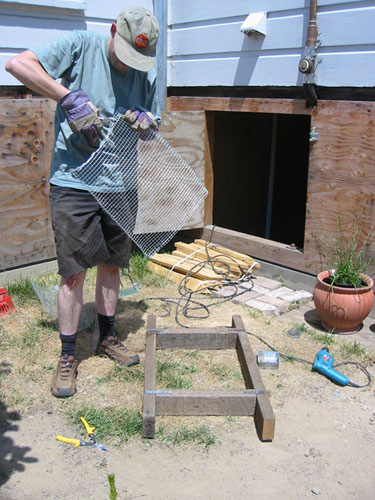 I tested out my water connection, which worked admirably well, though I did get leaks in almost all my capped ends. I've got very poor grip strength, so I usually avoid fastening plumbing by hand.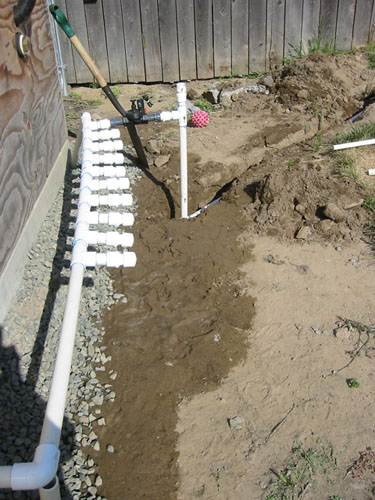 The connection to the manifold is remarkably simple. Plumbing in general is like that: you draw a line between the supply and the outlet and that is where your pipe goes.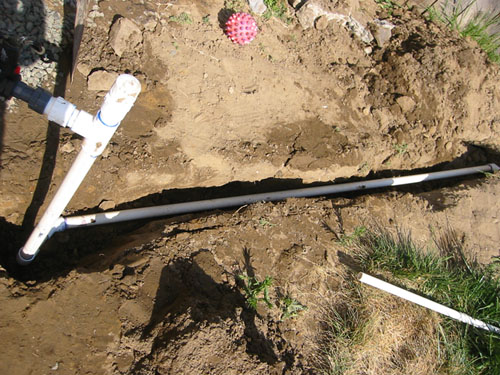 While I made the manifold connections, Noel worked his butt off digging the trenches out, and soon we were able to set the pipes in place and see how it all went together.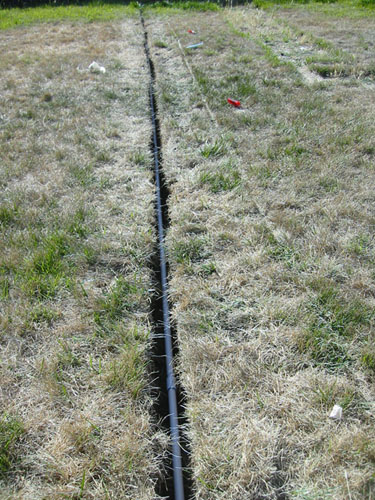 I let the PVC glue set up for an hour, then flushed the pipes to get all the sand and other debris that had gotten into them out before we attached the sprinkler heads. You can skip this step, but then your sprinkler heads will be full of all the random stuff that got in your pipes. I knew we'd gotten lots of sand in more than one pipe, so I flushed the system for a nice long time to work it all out.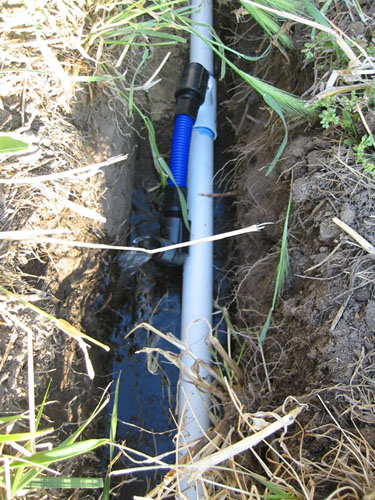 Then I attached the sprinkler heads and packed them into place with some dirt.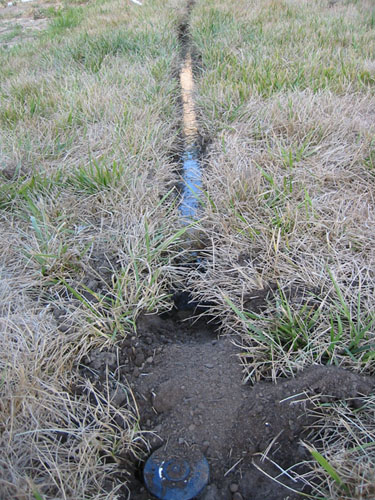 The heads all needed to be adjusted for spray arc (some 90 degrees, some 360, some 180), and to get the arc pointing in the right direction. Then I just stood there and watched them go for a while.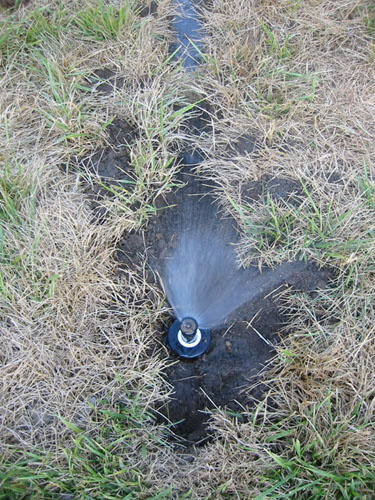 We still need to make some sort of support system for the manifold, and it's dripping terribly so I need Noel to go through and tighten things up for me or even redo my wraps, but we have sprinklers!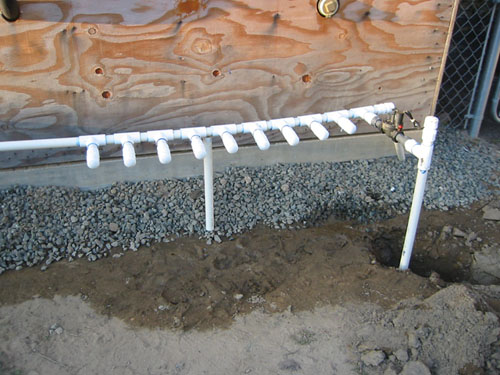 Technorati Tags: irrigation, plumbing
posted by ayse on 06/25/06