Painting the Porch
So, after a long, busy week in which we had, collectively, a training class to teach, a final critique in studio, a funeral involving cross-country travel, moving out of my apartment in San Luis Obispo, and a few other minor mishaps, I am finally safely moved back home for a brief internship and some major project work on the house.
So today I began to paint the porch.
When we last left the new front stairs, they were back-primed and waiting to be primed and painted. That was months ago, and other things have interfered with our ability to do any work on this (erm, namely yours truly putzing around in the garden).
So this morning I went out and carefully swept and brushed the stairs clean (mostly sand and dog fur, of course), then gave them a light sanding.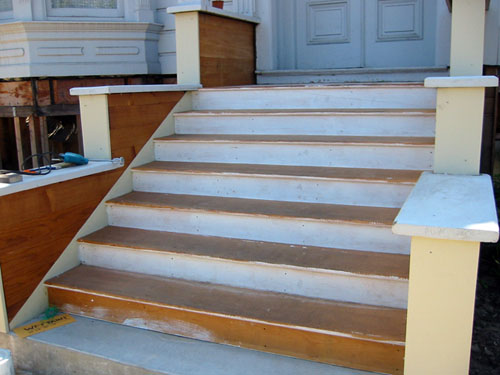 Then I brushed on the first coat of primer. Everybody tells you brushing gives a superior finish compared to rolling, and they are right. What they do not tell you is that it takes 10-20 times longer to do a decent job. Anyway, I brushed on the first coat of primer, and it is now drying to the point where I can walk on it to put on the second coat.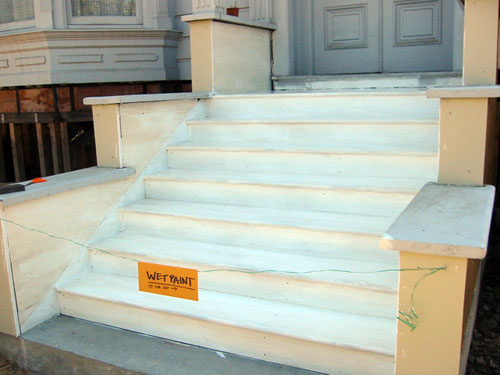 This evening I will do the second coat, and maybe tomorrow the finish coat, if it seems to have enough primer on it.

Technorati Tags: painting
posted by ayse on 08/14/06