The Joys of August
One of the best things about August is that the Naked Ladies come up. Amaryllis belladonna, that is.
Ours are still sulking over the foundation work (they are very sensitive to disruption) and chose not to bloom this year, but our neighbor put in several along the side of her house that faces us, and those are in full bloom now. I love them, especially when they are planted among a large foliage plant where they can borrow the leaves and look less naked.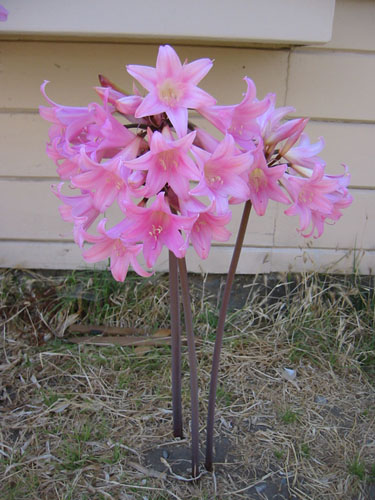 Maybe next year we will have our own to enjoy.

Technorati Tags: flowers, gardening, summer
posted by ayse on 08/12/06