Moving House
With the catchment done, it was time for the dianthus move.
Here they are, innocently misplaced next to the apple, where I plan to move some of the smaller salvias, to make a slightly taller and informal bed.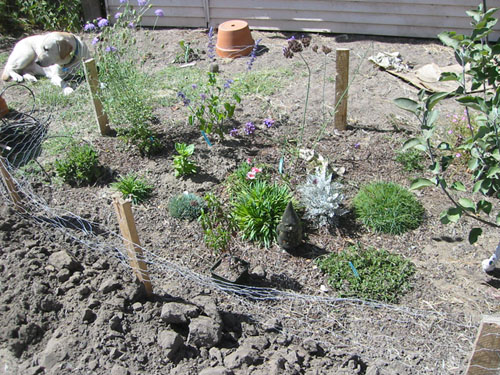 Moving them was pretty easy, compared to deciding where each one was going to go. They do tend to spread quite a bit so I needed to leave them room, and I wanted to mix up the varieties a little. I hope the ones on the bottom don't mind the occasional submersion in winter.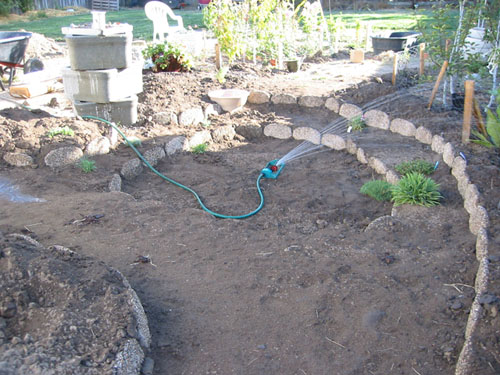 And now I have all this ROOM to put in more plants. Though, actually, as I said, I'm just going to move plants in here from elsewhere.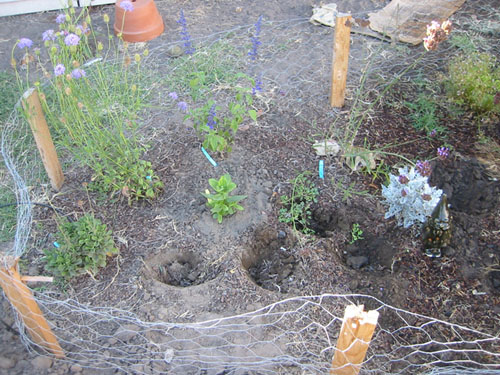 I also threw together the strawberry bed, which is really quite straightforward. Strawberries like compost. Just plant them in it straight up, and they will be happy.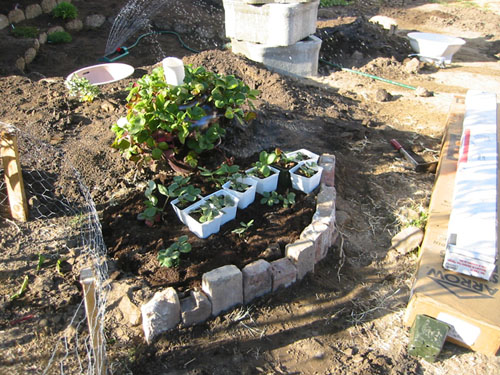 As a bonus, the little bud that has been sitting on this succulent let go today, and gave us a neat yellow flower (the bud was pink, so it was a surprise).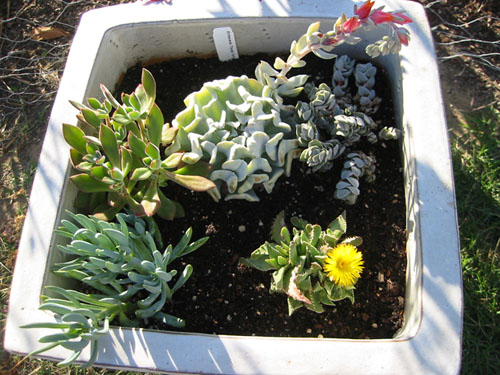 All in all, not a bad day in the garden. I need to work on that shed foundation now, alas.

Technorati Tags: gardening, plants, dianthus, strawberries
posted by ayse on 09/19/06