Some Assembly Required
Yesterday my new chipper arrived by freight, as did the concrete mixer. I spent a few hours putting the chipper together, interpreting mysterious incorrect instructions and finally deciding that even if I did manage to put the wheels on all wrong, it's not like it's going to move much.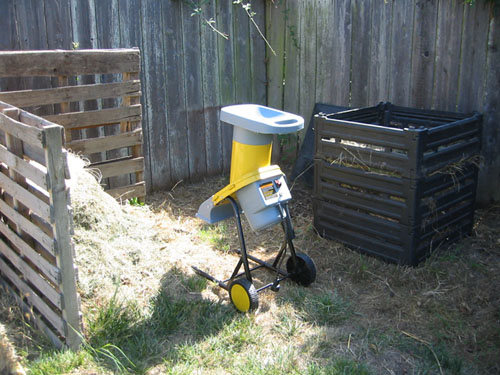 I'm very excited about it, and have great plans for chipping my big pile of brush and prunings, but today had its own errands and so forth that took priority. And next up: putting together the mixer.

Technorati Tags: compost, power tools
posted by ayse on 09/23/06
2 Comments
Note: We're getting pummeled with spam comments, so I've turned off the ability to use any HTML or include any links for the time being. Email with any issues.