Weeding in the Lavender
You may recall that I pruned the lavender hedge. Actually, I hacked it back quite a bit, because lavender has this habit of getting really woody and dead inside, and every now and then you just have to whack it back into shape.
Here's our before photo: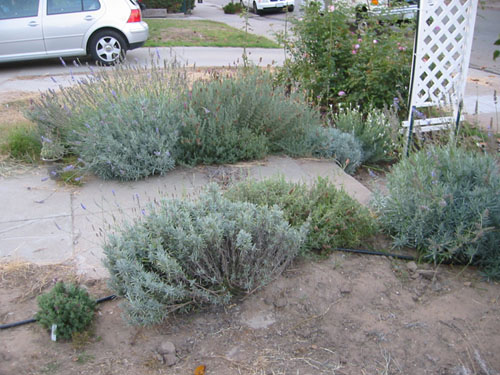 And after: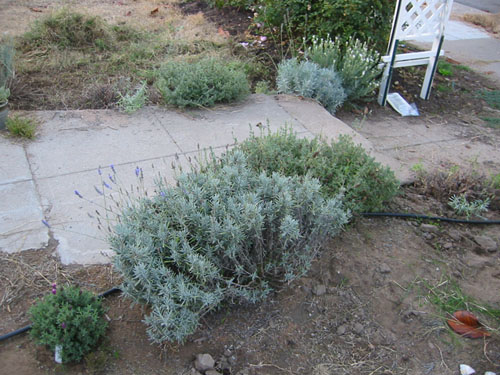 That was last Sunday. I still need to sharpen the shredder blades and get to work chopping that stuff up. It'll be nice to have some fresh chips for mulching in the garden.
Today I spent an hour or so weeding the Bermuda out of the centers of the plants, then pulling back some of the dead Bermuda around them to clear a patch. It's not easy work, but it can be very satisfying. I'm slowly clearing it away to expand the rose bed and to work out some more planting behind the roses on the driveway side (on the non-driveway side, I want to put in a circular patio around the magnolia).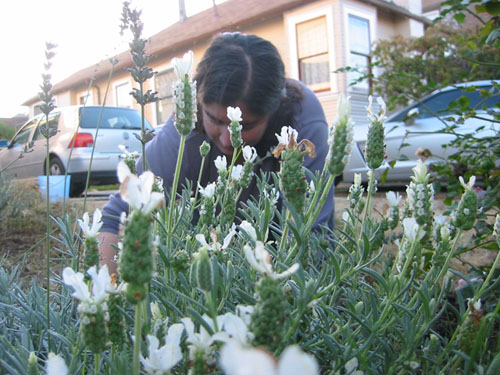 And afterwards you smell like fresh lavender and damp soil, which is quite a nice smell.
Technorati Tags: bermuda grass, lavender, weeds
posted by ayse on 11/05/06