Some Weekend Projects
We worked on a lot of little things this weekend. In addition to doing some planting and weeding, I spent a fair amount of time next door helping our neighbor with some garden work.
Saturday afternoon, Noel mowed down our meadow. We chopped the grass up fine and left it in place, and I've been going through kicking it around to spread it out. It's free fertilizer.
I spent some quality time with the weed burner. Noel operated the hose while I torched the oxalis until it smoked. It really helps to have another person standing by with a hose to take care of any brush fires that may result.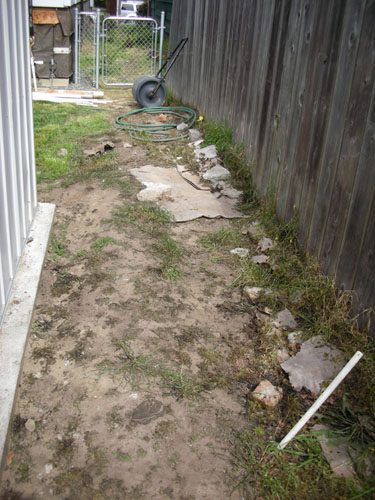 Yesterday, I went out to a site visit and Noel went to Pagano's and got a bunch of hardware for little jobs, including putting a pin on the bottom of the front door. When you have a double door like ours, it helps to have one door pinned most of the time. For one thing, it's more secure, and for another, it helps keep the door, like, shut and all.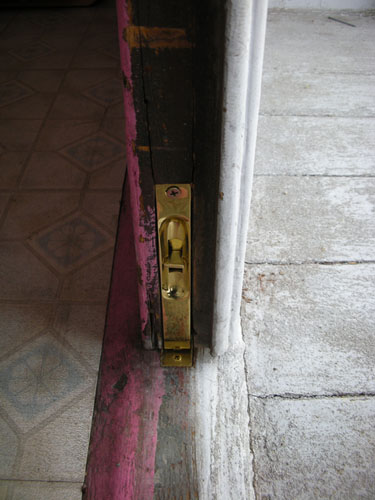 And a less work-intensive task was placing out these supports for our future tomato plants. The seedlings are hardening off and soon it will be time to plant them in the ground.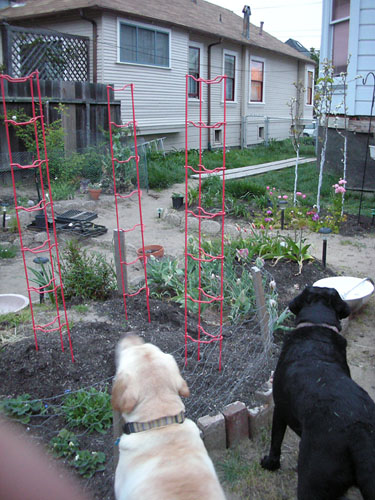 posted by ayse on 03/26/07