Instead of Weeding
I have a lot of weeding to do, but looking at pictures of flowers is ever so much more fun.
Let's start out front, at the native plants bed. More than one neighbor or passer-by has expressed marvel at my ability to have California poppies that are not orange. This is neither rocket science nor hard work: they do come in other colours. Blooming right now are the poppies, lupines, and some native allium.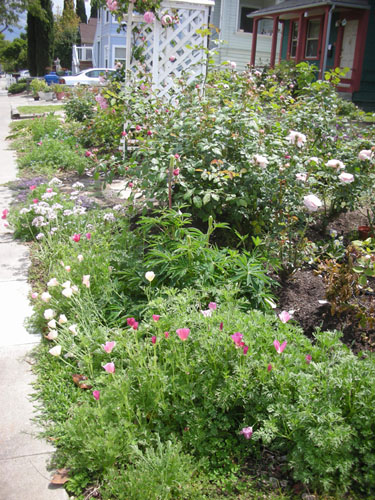 The 'Eden' rose on the arbor is blooming. Big, cabbagey pink blooms.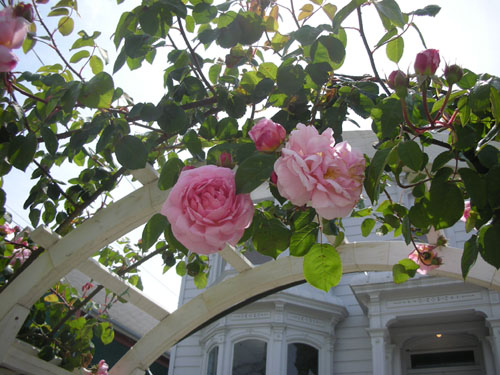 The flowers on Eden are easily 50 percent larger than any of the other roses. It's also a nice strong rose, and good if you need a rose for security purposes: it's covered in hideously small thorns that work their way under your skin.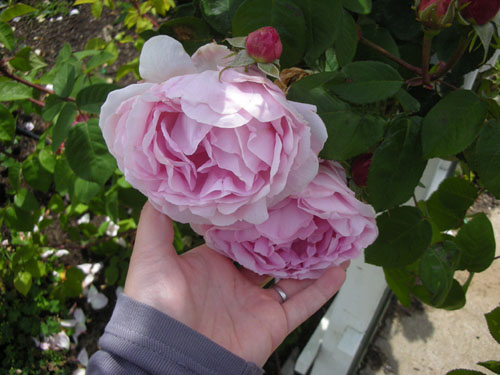 The newly spread-out rose hedge is doing very well, and I'm quite happy with it. I need to feed these guys soon: another quick application of compost, then some alfalfa meal, I think. I know a lot of people go heavy on the petrochemical fertilizers for roses, but I don't see the point.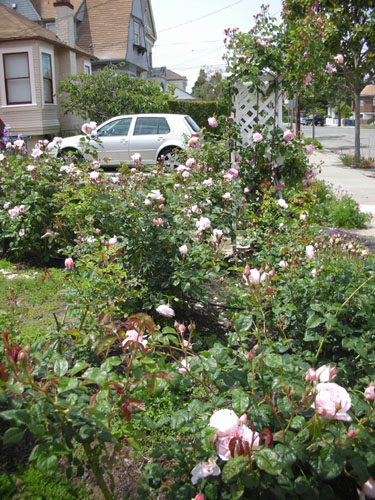 So, some other garden news, because I know how you are all waiting with bated breath. For one thing, one of the new hydrangeas is blossoming. Kind of unexpected, given as the hydrangeas are about eight inches tall.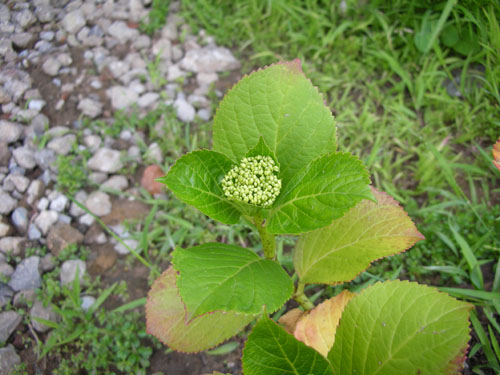 Here's my little patch of horehound (yes, as in the nasty candy), which is blooming. Last year it just sort of spread nicely, and now I get the pretty purpley blue flowers.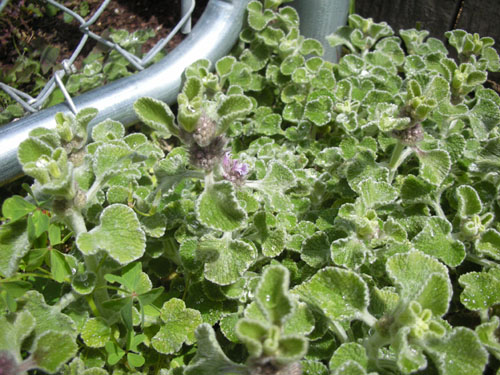 Another plant that spread last year but did not bloom was this Wahlenbergia. This year it is covered in buds, so soon I expect to see a carpet of blue bells.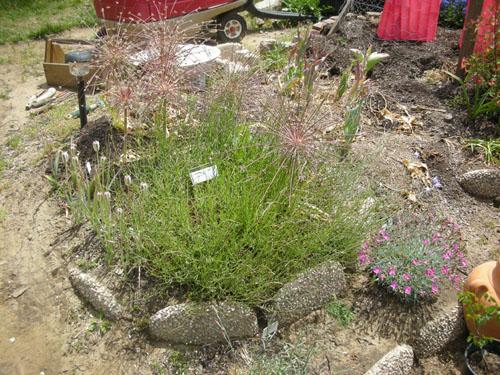 Here's what they look like.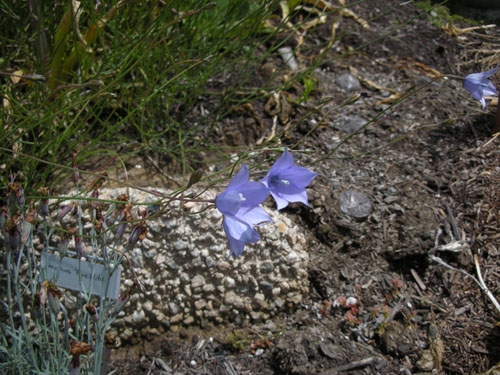 And Hesperis matronalis, Dame's Rocket, has taken off. This is a biennial, so it will die after this year, but it apparently seeds like mad (Annie's says not to plant it unless you want it all over the place). It has a nice sweet scent and a good height, so I'm looking forward to it colonizing.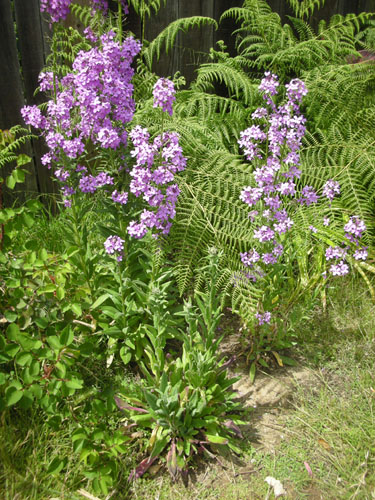 One of my alliums is making little bulbils. They look like leeeetle tiny red onions, like for a dollhouse.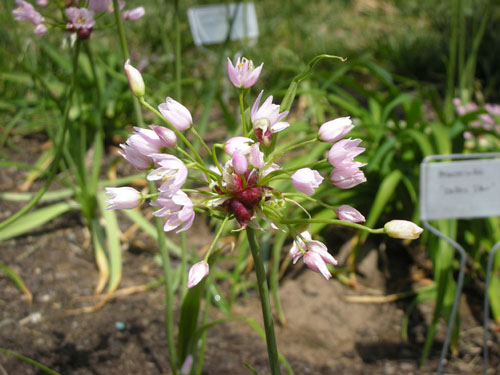 And lastly, blooming ground covers. Under the sweet peas next to the porch we have Blue Star Creeper, a nice little carpet of blooms that is spreading out to cover that ugly patch.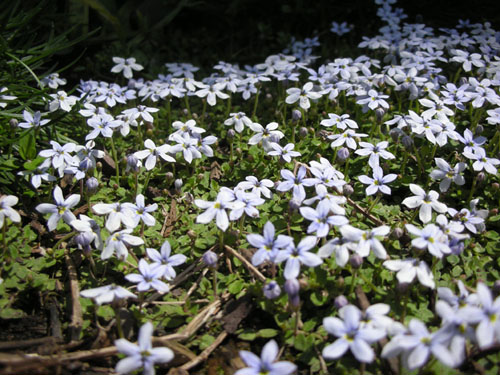 And on the front walk the Elfin thyme, despite multiple predictions of its demise, is going strong, if not nearly as strong as the wooly thyme. The wooly thyme is doing really well, smothering out some Bermuda grass that was trying to encroach on it. That's what I like in a ground cover.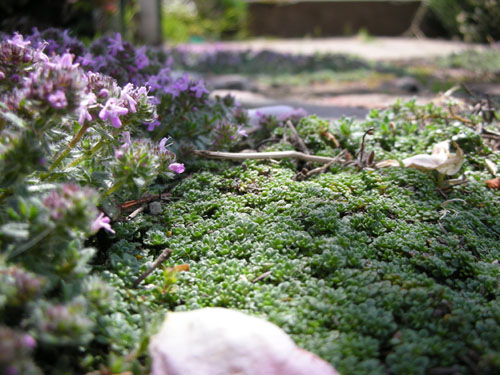 Technorati Tags: flowers, gardening, hydrangea, roses
posted by ayse on 05/04/07