Water, Water, Everywhere
Today I got done enough with irrigation plumbing to let it rest for a while -- at least until I get new plants that need to be watered in. So here's a whirlwind tour of the work over the last few weeks:
First we have the completed basement manifold, wired to the controller. We're going to add another support there and strap it to the ceiling. The extra stubs are for future expansion, if we decide to do that.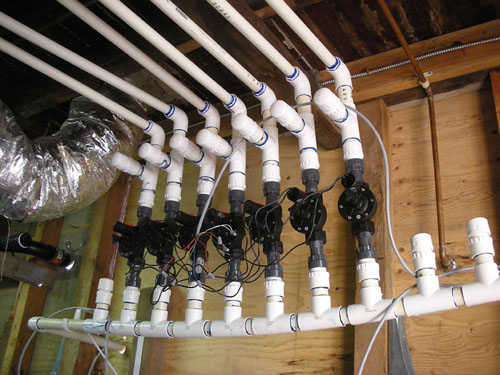 The pipes leave the manifold and travel along the ceiling, mostly out of our way.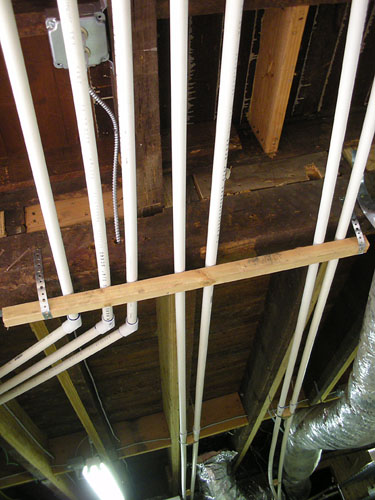 Here are pipes running to the side yard and the driveway.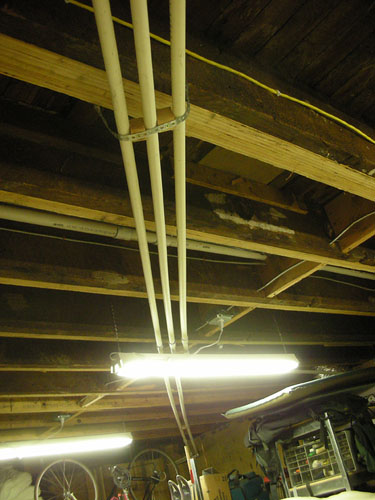 And a nice little explanation of why I should never be an estimator. Here's the extra pipe left over. I'm hoping Home Depot will take it back because unlike drywall, this is not something I can see using in the near future.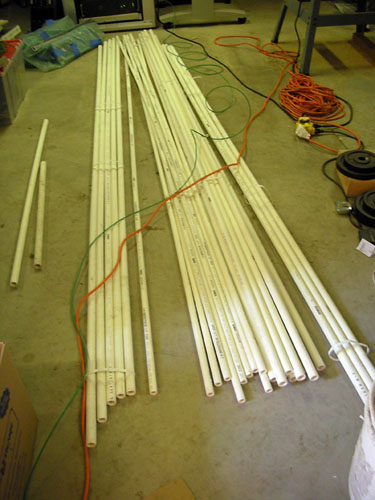 And today, I ran tubing out to water the hydrangea in the front. I think I may have killed some of these guys with neglect this summer. Bummer.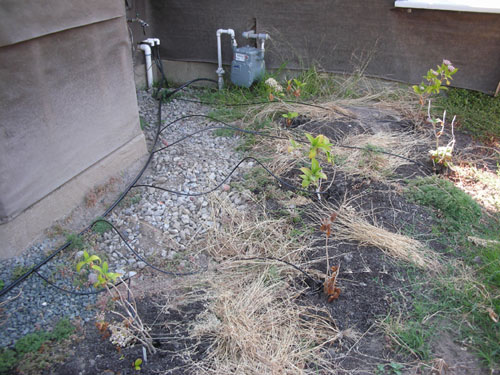 This is Angel. She hangs out with me while I work out front (she lives down the street). She also apparently chews on my irrigation, the little rat. I just missed soaking her when I had Noel clear the pipes for me this afternoon. Bummer.
Technorati Tags: automation, hydrangea, irrigation, plumbing
posted by ayse on 08/03/07