Inefficient Assembly Line
Last night I was able to attach the chicken wire to the side fence on the chicken yard before it went dark. Today when I got back from various classes and galivanting around to events I attached two more pieces to cover the opening where the chicken house will eventually go, then sewed them together with a piece of wire to keep them from gapping apart. As it happens, the bundle of chicken wire was tied up with the perfect piece of wire for that purpose.
Tomorrow I will make some doors so the girls can have more outside time. We may also go to the neighbors behind the fence and dig out some stuff that has pushed a few fence panels loose. Somehow a previous owner back there used the fence as one side of a raised bed, so that piece of fence has a lot of issues. But given the work on the rest of the back fence, it would be nice if we didn't have to do more than go around and dig some dirt away so we could re-attach a few panels this year.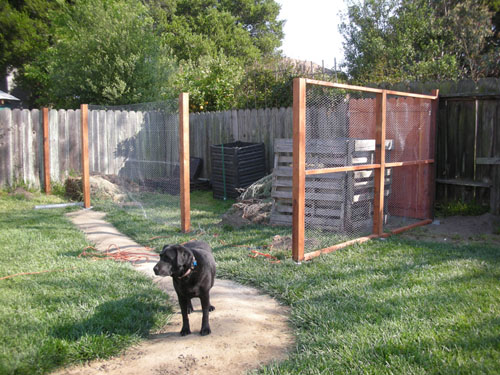 When I'd finished the wire fence, we went to work on panel building, and in a fairly short order, we were able to assemble three more fence panels to be installed tomorrow. It's still light out, but it's windy and cold and we were both starting to make stupid mistakes. Stupid mistakes can get you badly injured, so we packed up and came inside.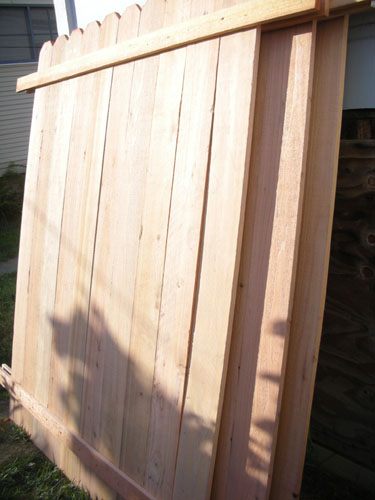 Tomorrow we will assemble three more panels, and hang all of them!

Technorati Tags: chickens, fence
posted by ayse on 04/19/08