Bottom Shelf
One of the other things we got done over the long weekend was finishing the top of the bottom shelf in the pantry. We just stuck vinyl floor tiles on it, so you'd think we might have done this at any time when we were tiling away, but no. That would be too easy.
Anyway, I wanted to put the nice china away, so Noel tiled it over for me so I could use that shelf.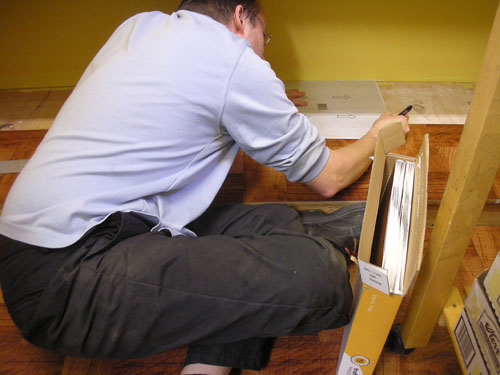 And there we are. I put the nice china down there so that when the big earthquake happens, it won't fall on the floor and break into a million pieces (especially important as Wedgwood has now gone bankrupt and I don't know how easy it will be to get replacements for this china in the future). Also, things that fall off upper shelves will fall around but not upon the china. We have to be strategic here in earthquake country.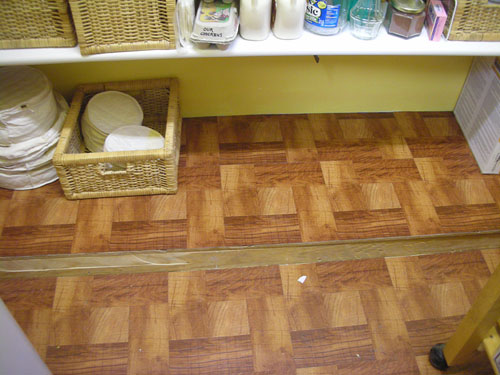 We still need to install the mop strip around the room, but that can wait until we've gotten more work done in the front room. Which is waiting on us going to buy more drywall, which is waiting on my shoulder feeling up to the task of humping drywall around.
(Apologies if you had trouble seeing us today. The colo where we keep our server was offline for much of the afternoon.)

Technorati Tags: china, earthquake, flooring
posted by ayse on 01/20/09