Day of Rest
I thought about posting another exhaustive post about our foundation job, but instead, this morning we took ourselves over to Oakland to the East Bay SPCA and brought home this guy: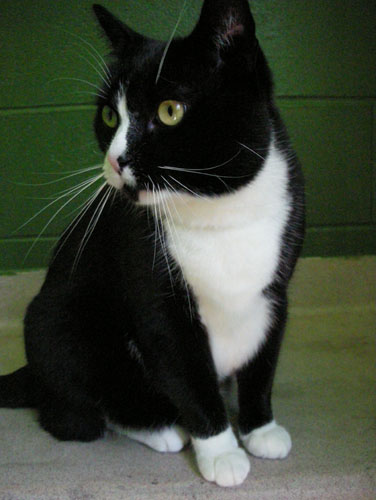 He's already introduced himself to the household and established his position as #1 cat. We just need to find a good name for him; until we do we're calling him "El Senor."
(El Senor's stats: he's a large 9year old tom, fixed, green eyes. Hobbies include meowing and drooling. We think he'll fit right in.)

Technorati Tags: cats
posted by ayse on 04/16/10
7 Comments
Note: We're getting pummeled with spam comments, so I've turned off the ability to use any HTML or include any links for the time being. Email with any issues.