Raspberries
The Fall Gold raspberries are coming in at a moderate trickle now (when I was a kid my parents had a huge raspberry patch that inundated us with gallons of berries in the summer, so fifteen berries is pretty meager as a raspberry harvest).
They're delicious. Not one has lasted above an hour from picking to eating.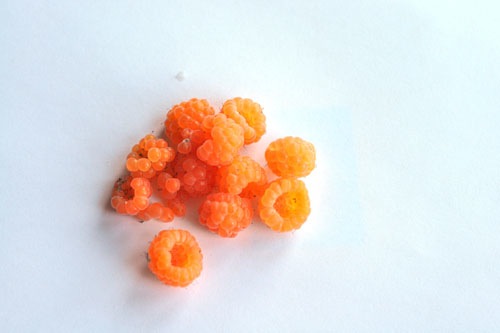 I can't wait for the plant to get mature enough to really give us a harvest.
posted by ayse on 05/13/10