Fighting Form
In retrospect, it was not the brightest idea to do several hours of yard work before getting to work on the formwork. On the other hand, the yard looks pretty good.
We made quick work of getting the formwork we had already assembled into place -- Noel got the back in while I was still finishing up some work I was doing on a compost pile.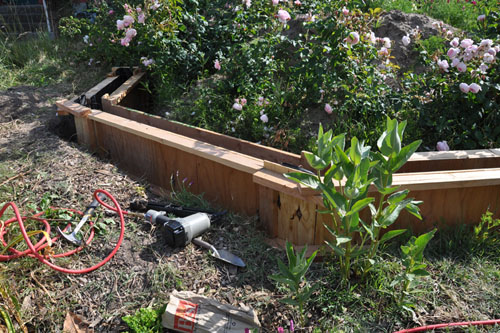 The front and columns were equally quick, though there was a bit of fuss over making sure the columns were relatively even and in the right position.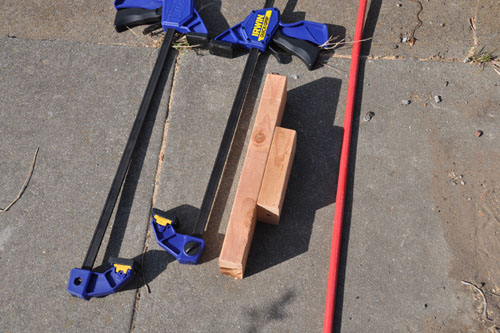 As I have mentioned, the bottom of the forms are held together by little metal form ties. At the top, we are holding the forms in position with 2x4 nailed-on cross-braces. We made this fancy wooden jig -- two of them, in fact -- to hold the forms at the right width. Then we clamped the forms to pull them tight to the jigs.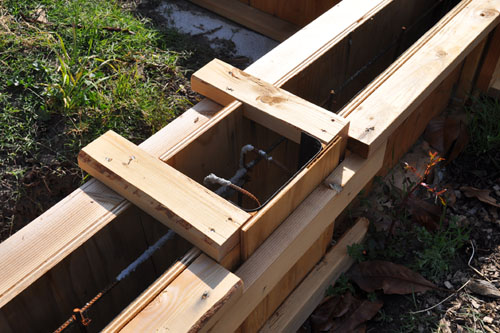 It didn't take very long to get the cross-braces in place for most of the formwork.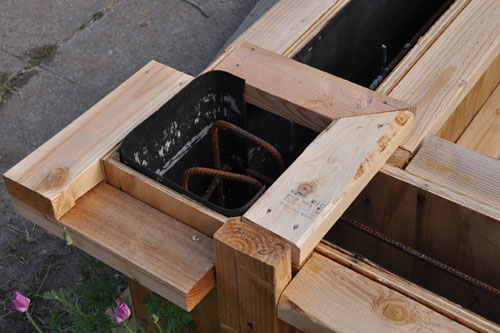 The corners were a little trickier, but we only had three that needed this special treatment. Which was good, because by then we were getting tired, and the evening winds had kicked up and it was getting cold.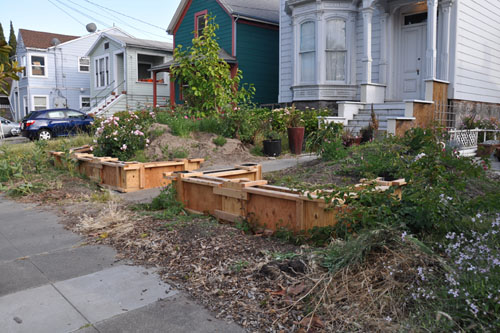 Our next steps are taping the seams, leveling the forms, and some more bracing. I'm thinking we could order concrete for late this week.

posted by ayse on 05/30/11
1 Comments
Note: We're getting pummeled with spam comments, so I've turned off the ability to use any HTML or include any links for the time being. Email with any issues.