Boxed In
Just a quick note to show you Noel's progress on the eaves. He's got the whole back of the house boxed in now, and the nails painted over and everything. Now we have to move the scaffolding around the house so he can do the east side.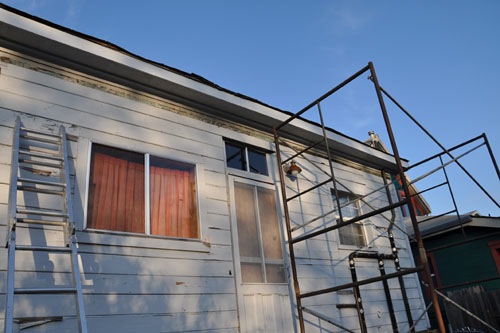 There are some minor finishing things to do on this side, like putting flashing over the second layer of siding and sealing the little holes, but yay. Especially as this looks to be another wet winter. (We don't have water incursions from the open eaves, but cold wind blows through them into the attic.)
Now back to our unusually hectic social schedule.
posted by ayse on 11/12/11