Moving Scaffolding
It was a nice day, and rain is forecast for sometime in the next 24 hours, so Noel went out to work on the eave reconstruction project a little more.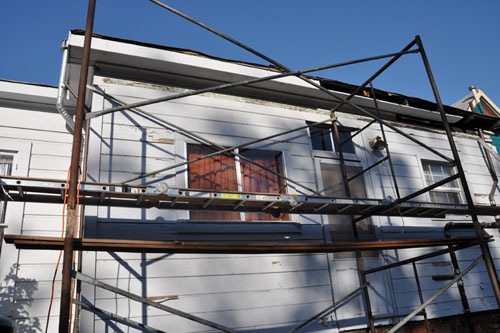 The boards are all primed and painted, and they actually fit very nicely into place. Once he finished the work on the left side, it was time to move the scaffolding over to the right to do the other side.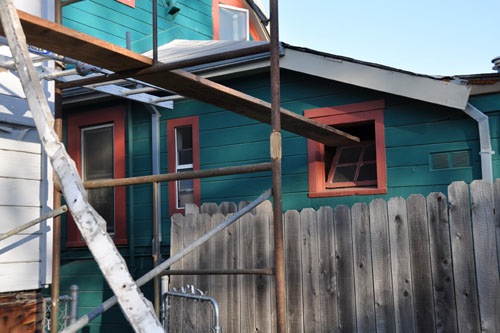 We had to take advantage of the fact that our neighbors had their laundry room window open; the board we're using as a stage was just a little too long to move up easily without extending a couple inches into their house.
Thanks, guys!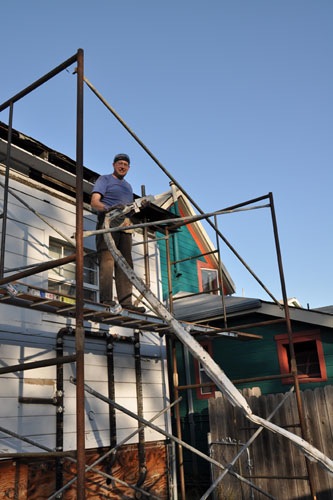 The moved scaffolding allowed Noel to pull down the last piece of the old aluminum awning. It had been wedged behind our bathroom vent pipes. That is the look of triumph, people.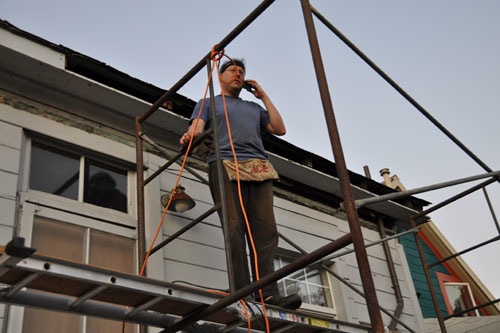 And that is the look of a guy being paged by work with a problem while up on the scaffolding.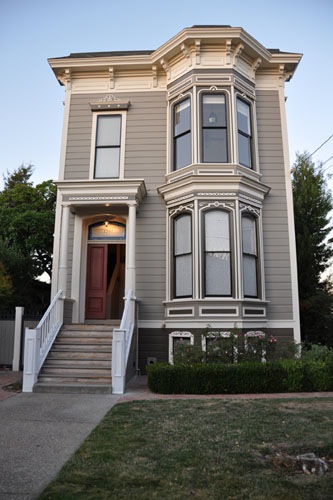 Also, speaking of moving scaffolding, on Tuesday the crews came and took the scaffolding down across the street. The front door and porch are not painted yet, but doesn't the rest look really nice? Though then the neighbors and I stood out in the setting sun tonight and discussed changing that uppermost band of dark colour for the body colour, because it is a little too heavy. That, or put some of the scrollwork that is above the first floor windows and on the edge of the porch up there to fill it in.
I think it looks amazing. Jell-us.
posted by ayse on 11/03/11